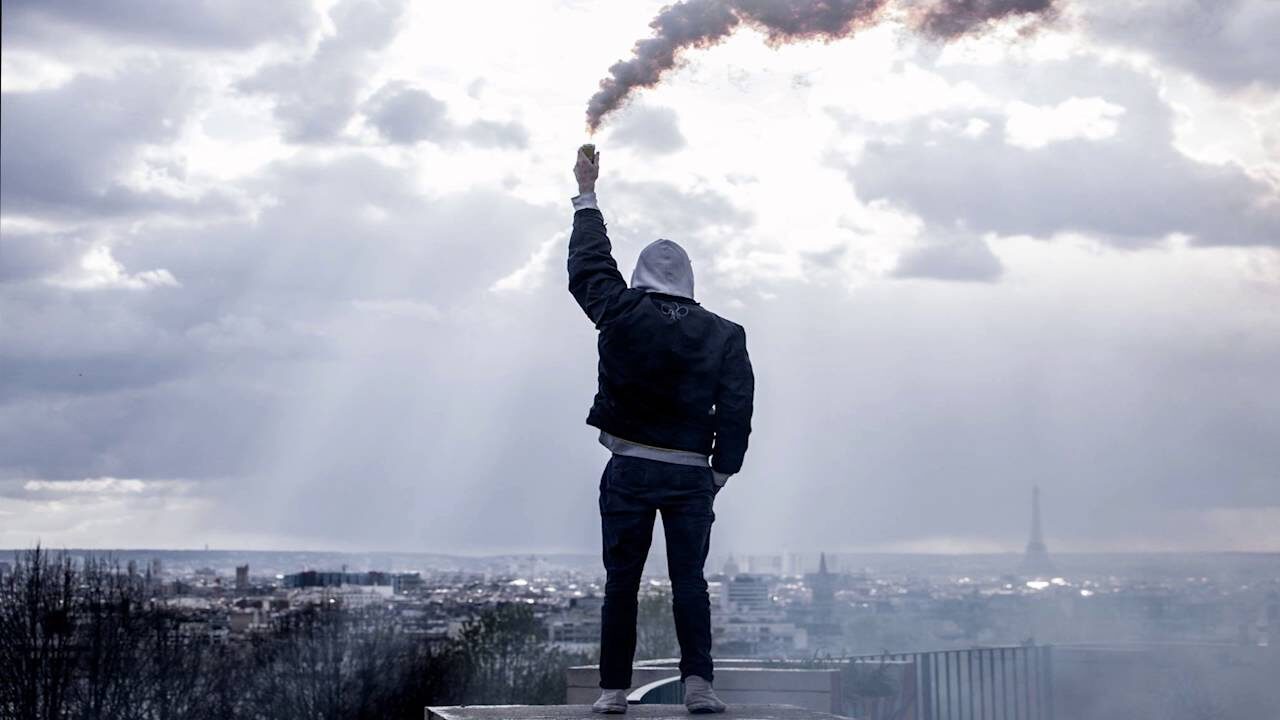 Certified double diamond, how far will Else go?
The duo Else has received double diamond certification for its single "Paris". Let's look back on IDOL's strategy here, as the whole team managed to bounce off a TikTok trend.
The electronic duo Else is recognised for its powerful tracks. In 2016, they released "Paris", a single that has been certified double diamond, which means it has been streamed over 100 million times. On YouTube, the official video will soon reach 14 million views, and on Spotify, the track is at over 25.8 million streams.

The track is in the Top 200 most searched tracks on Shazam in 36 countries. Worldwide, "Paris" has been listened to more than 160 million times.
How did Else achieve such staggering numbers? David Percy, Channel Manager at IDOL (Video team) explains how it all started.
"The track "Paris" is a real earworm and ideal for film scores. Therefore it was used as the soundtrack for various video creation challenges and trends such as Elevator Prank or Zombie Apocalypse on CGC (Customer Generated Content) and UGC (User Generated Content) video platforms like TikTok, Instagram and YouTube. These trends enabled the track to gain visibility quite quickly and thus become viral.
Videos using the title could be found in Asia (Vietnam, Indonesia, India) as well as in the United States, Russia, Brazil… These CGC or UGC videos eventually reached 2 billion cumulative views on YouTube."
The Video team spotted this emerging trend and seized the opportunity to optimize the official video on YouTube. Other departments were then mobilized, in particular at Retail Marketing, to activate levers on other streaming platforms and also reach other territories. The following timeline details the actions carried out by IDOL over the last fifteen months.
Timeline
March 2020
A trend around the game Garena Free Fire starts in Vietnam on TikTok, and "Paris" seems to be the ideal soundtrack for this kind of video. On YouTube, many compilations of TikTok videos posted from Vietnam go viral.

→ The IDOL video team immediately spots the phenomenon: they strive to optimize the official video on YouTube and redirect the viewers of the UGC uploads towards the official video As a result, there was a rise in views on the official video and several remixes and alternative versions published as UGC.
June - July 2020
The original trend extends to other countries: Mexico, Brazil, Thailand.
→ The Retail Marketing teams launch a communication aimed at Asian DSPs (notably Tencent and Netease) in order to convert the first trends and optimize the group's presence on these services (profile certifications, account animation, etc.)

A new trend blooms on Facebook in Mexico around a Zombie Apocalypse meme video derived from a short film, "Still".
→ The first communications are launched to all South American accounts with regular updates on the trend's evolution.

There is an increase in streams and fingerprinting (use in amateur content) in China. At the same time, the producers of Curon, an Italian series on Netflix, decide to use the title on one of their episodes.
September - October 2020
The title is used for a new trend, still in Vietnam, but this time around Film Reviews. This trend goes viral in the USA, making the US the number one territory for the title in terms of fingerprint revenue.
→ The Retail Marketing teams then target Mexico, and the track ends up on the Spotify El Challenge playlist.

A strong increase globally in content creation on TikTok is recorded. Several trends picked up the track for content creations around Garena Free Fire, Harry Potter, as well as POV (Point of View, a type of TikTok video imagined to feel closer to an influencer) and time-lapse drawing videos.
The title's streams are starting to strongly increase overall on other DSPs.

It must be noted that in September, YouTube launched YouTube Shorts, a brand new format, dedicated to short TikTok-like videos, choosing India as a testing ground for 2 months.
November 2020 - February 2021
Following the expansion of the phenomenon to the whole of America (including the US), the impact on streaming platforms is getting stronger and stronger, and, with the number of streams increasing, exchanges between our Retail Marketing teams and each local account become more regular. IDOL gains 2 more playlists: De Fiesta en Casa on Spotify Mexico and Nightrider on Spotify US.

Gradually, the impact of DSP streams extends to France and all of Europe.
→ In January, the efforts of the Retail Marketing teams on each account and each non-converted key territory are rewarded: "Paris" is featured on 3 Amazon Music France playlists and on the Electropolis playlist on Deezer France.

→ In February, in addition to the weekly newsletters mentioning the phenomenon for months, and in order to launch a new dynamic, a dedicated newsletter is sent to all contacts worldwide to continue converting in key territories. The results are convincing, "Paris" is in no less than 8 additional playlists:
– Indie Electronic on Amazon US
– French Touch 2.0 on Spotify France
– Trajet du Soir on Deezer France
– Chill Electronic and Hotel Poolside on Amazon Music
– Late Night Drive (playlist) and Chill Out (Station) on Pandora
– Big on the Internet on Spotify WW
– Chill Relax and New French Touch on Deezer WW

Meanwhile, fingerprinting is on a huge growth in India and Indonesia via YouTube Shorts.
→ YouTube Shorts account for 50% of the total views of the track on YouTube.
March - April 2021
Once the key territories are converted, the Retail Marketing teams continue their follow-up calls to other territories, building on the results already achieved with their neighbors.
→ The track is in the Yandex top 40 in Russia, in the Viraller playlist on Spotify Turkey, and in the Living in the Library playlist on Apple Music.

→ A TikTok campaign is launched in France with the platform's local teams to support the trend.

The YouTube Shorts format is deployed in more territories (and notably in the US). Large accounts – Twins from Russia and Stokes Twins – frequently feature the title in their videos.
→ "Paris" grows from 5 million to over 60 million UGC views per day across all video content creation platforms. YouTube Shorts account for 90% of total UGC views on YouTube at this point.
May 2021
The follow-up calls continue in the direction of minor territories in order to yet again optimize the trend. Spotify Brazil takes over and selects the track for their Faz A Trend playlist.
→ The milestone of 1.5 million streams – achieved via progressive playlist – placements is reached.

A new global viral trend emerges: Elevator Prank, on TikTok mainly, but there are many reposts on YouTube Shorts.
→ The track now boasts 65 million views per day and almost 1 billion views in 1 month!
June 2021
Else receives the double diamond certification, but the Retail Marketing teams are not letting up and rekindle the conversation with the Asian accounts based on the track's newfound viral breath in the region.
→ The track is featured in the Viral on Internet playlist on KKBOX.

To be continued…