IDOL artists on Arte Concert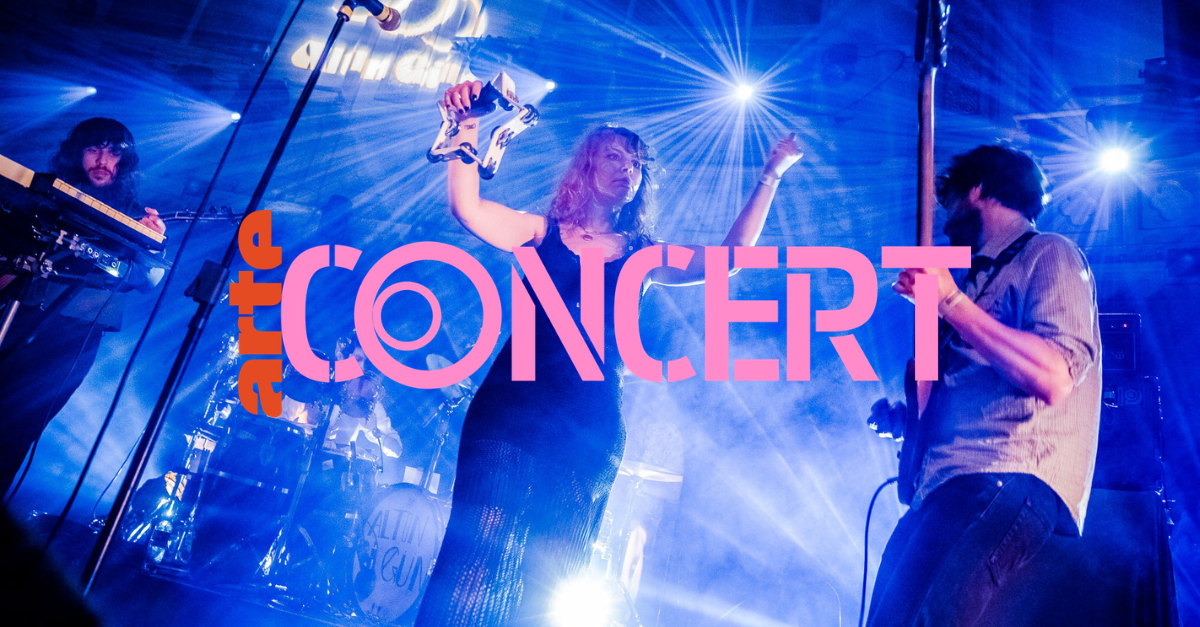 Since March 2020, the European culture TV channel Arte has come forward to support the artists. In France, all concerts are shut down, but online, you can enjoy live shows thanks to Arte Concert's videos. And many IDOL artists had the chance to be in the spotlight.
Koki Nakano
Last February, it was the pianist Koki Nakano, from the label No Format, who was playing a selection from his new album Pre-Choreographed, accompanied by the dancer Benjamin Karim Bertrand at the Bouffes du Nord, in Paris.
Catastrophe
In September 2020, the UFOs called Catastrophe were releasing their second album GONG! with Tricatel. Arte Concert offered a Release Party, for those who didn't get the chance to catch them live between two French lockdowns.
Bonnie Banane
In November 2020, Bonnie Banane released her debut album, Sexy Planet, with Péché Mignon / Grand Musique Management. For Arte Open Stage, the actress and singer gave a real performance, strange and bewitching at once, at La Boule Noire, Paris.
Cabadzi
The French rap band Cabadzi was doing an eloquent show, for the Arte Open Stage program again, in the mythical Zèbre cabaret, in Paris. A good opportunity to discover their new album, Burrhus, that just came out at Le Cirque Absent.
Yelle
A few years ago now, Arte Concert decided to set up a festival at La Gaîté Lyrique (Paris), with the production company La Blogothèque. For its fifth edition, Arte Concert Festival invited Yelle to present her new album, L'Ere du Verseau.
Sébastien Tellier
Sharing this Arte Concert Festival's headline, Sébastien Tellier was revisiting his discography.
Altin Gün
In February, Altin Gün released their third album, Yol, at Glitterbeat. The Eurosonic festival that takes place in Groningen (Netherlands) scheduled them for the latest edition. Needless to say, Arte Concert's cameras were present.
La Femme
The French rock band La Femme just released its third album, Paradigmes, with their label Disque Pointu. Unfortunately for these showmen, they couldn't throw a Release Party. Arte Concert booked the Balajo venue (in Paris) for a flamboyant show.
Only a few weeks before, La Femme was also invited at Ground Control, for a teaser of the new album.
Rone
At the invitation of the prestigious Theatre du Chatelet, Rone created Room With a View, a musical and choreographed play. Following this experience, the composer conceived a collaborative album. Arte Concert naturally borrowed the Theatre du Chatelet's stage to give life to this Rone & Friends, gathering all his friends: Flavien Berger, Georgia, Vanessa Wagner, Dominique A, Camélia Jordana, Mood et Alain Damasio, Jehnny Beth, Malibu, Gaspar Claus, Laura Etchegoyhen, Casper Clausen, Mélissa Laveaux, Roya Arab, Frànçois and the Atlas Mountains and Yael Naim.

Please note that this concert is best experienced through headphones.
and many more...
"Passengers" is a program by Arte Concert that offers live sessions in atypical venues. That's how Thylacine (Intuitive Records) was invited at the Bassin des Lumières in Bordeaux, Léonie Pernet (InFiné) got to perform at Paris CDG airport. And L'Impératrice (microqlima) was entrusted with nothing less than the Grand Palais museum.