L'impératrice smashed it at Coachella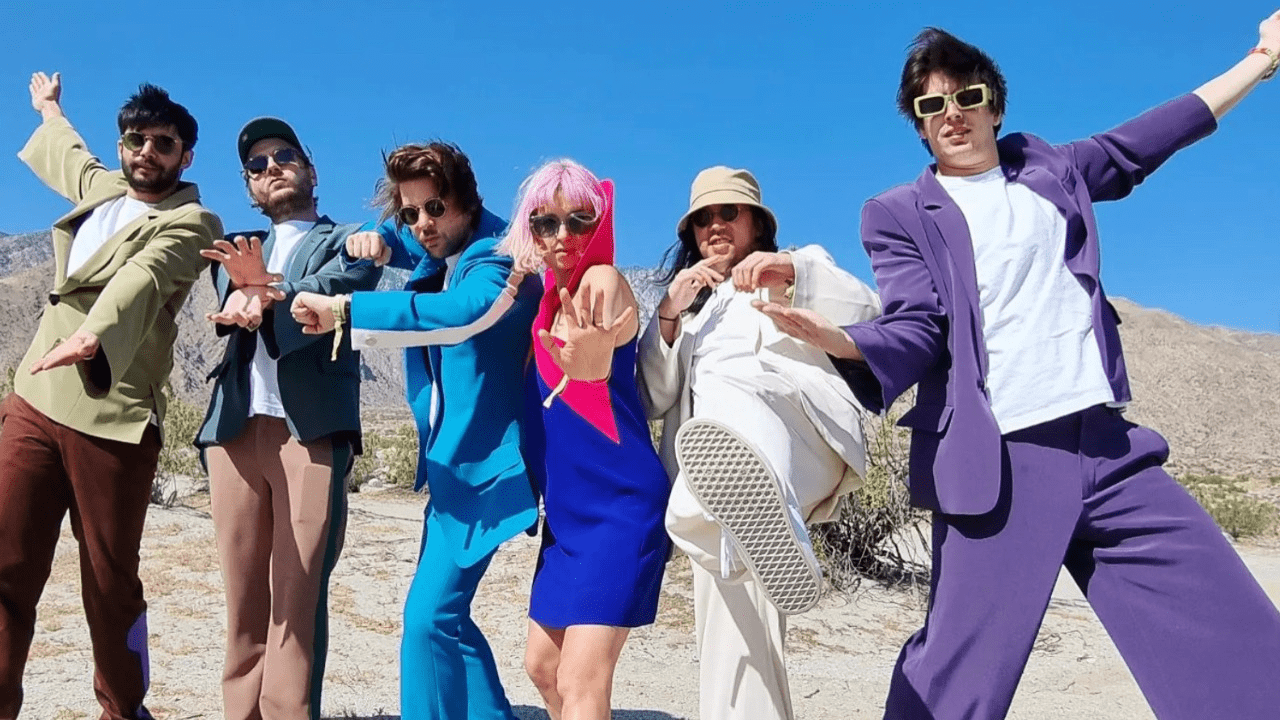 Programmed at the prestigious Coachella festival, the group L'Impératrice made a big impression from its first appearance. Here's a look back at the success of a very French group on the international scene.
Halfway through their sold-out U.S. tour, L'Impératrice made a splash at Coachella, gathering a crowd of more than 8,000 for their afternoon show. The press coverage was glowing, from Variety to the Grammy Awards!

Their first New York City show was in 2018, when the band presented their debut album, Matahari. In 2019, L'Impératrice went on their first U.S. tour, once again fully booked, and found themselves invited to play Coachella in 2020… A promise they were quick to keep as soon as international travel was allowed again. This spring, the sextet returns to North America to defend their second album, Tako Tsubo, with a 12-date tour, including a stop in Mexico, with a 6,000-person hall, the equivalent of the Zenith they filled last month in Paris.

Initially planned two years ago, their first appearance at Coachella, this Saturday at 3:45 pm, is under the Gobi tent, where famous French artists like Charlotte Gainsbourg or Jain are usually invited. Nevertheless, no one had anticipated such a crowd! Paul Tollett, the co-founder of Coachella, describes their show as "the biggest surprise of the festival".
Press coverage
"Everyone is defining their show as one of the best performances of this 2022 edition." Konbini

"On Saturday afternoon, Parisian six-piece L'Impératrice took the international-showcasing Gobi tent to the discothèque for an exuberant, funk-filled dance party. The Grammys

"Every Coachella has that moment: a moderately unknown band starts their set on the small Gobi tent when it's half-full in the middle of the afternoon, only to inspire a dance party that overflows with revelers by the end." Variety

"Seeing the enthusiasm of the crowd that came to cheer them at Coachella, we understand that the language barrier (Flore sings in French) is not an obstacle for them: their contagious groove speaks for itself". France info

"L'Impératrice was able to create a surprise. It was the first Coachella of this French group, and between the six of them, they literally turned the festival upside down". Watch the interview 50 Min Inside on TF1.
The public reactions
"We don't understand anything she's saying but we love it", confided Dash, 21 years old, from Arizona to Le Parisien sent on site.