Afro B, AfroWave pioneer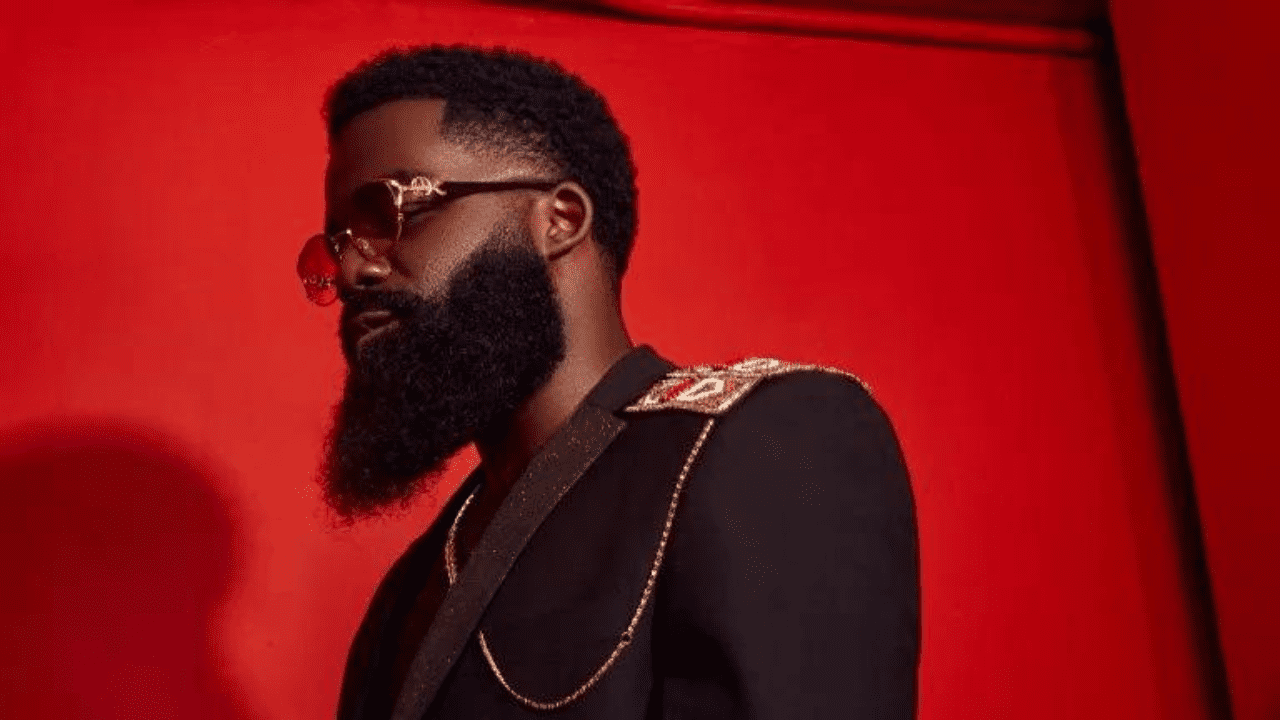 IDOL is delighted to announce an exclusive partnership with Afro B via his AfroWave Digital label. The Ivorian-British artist behind the hit 'Drogba (Johanna)' is set to release a new album.
Ross-Emmanuel Bayeto grew up in Greenwich, South-East London, in a family of Ivorian origin. Gifted with musical predispositions, he learned the piano at his parish church. Driven by his passion, in the early 2010s he became a DJ specialising in Afrobeats under the name Afro B at NW10, a London club, and gradually began recording his own sounds.

In 2017, Afro B released his first album, Afrowave, on which he mixed Afrobeats with dancehall and hip hop. Building on this momentum, he released Afrowave 2 the following year, with the track 'Drogba (Johanna)' a tribute to Didier Drogba, famous football player in Ivory Coast. And that's when things really took off: the track rocketed up the charts, reaching number 23 on the Billboard R&B/Hip Hop Airplay chart in the United States, and was certified Gold by the BPI.
"And also another thing that helps, I attached a dance challenge to it, mainly on Instagram. That was the #DrogbaChallenge, and the craziest thing is, a lot of people that got involved with the challenge were not African. So I was getting Colombians doing the dance, Indian, Dubai, people from out here [in the U.S.]. That gave me an indication that this tune is actually spreading like wildfire", he tells Vibe.

The track remains his biggest hit to date, with over 100 million streams on Spotify and 197 million views on YouTube.

His signature Afrowave sound is a fusion of hip-hop, EDM, reggaeton, dancehall and Afrobeat melodies. But for Afro B, it's more than a style of music, it's a "movement to promote African culture, connecting people back to their roots, connecting all cultures, and making the world a happier place", he confides to Sheesh media.

In 2019, Afro B was performing at the One Africa Fest and realised that Wizkid was in the crowd; he took the opportunity to contact him and ask for a remix of his hit. The British artist then released his third album, Afrowave 3, on which he invited T-Pain, Busy Signal, Vybz Kartel, Slim Jxmmi and many others. The album includes the track 'Shaku Shaku', produced by Team Salut.
His next album is eagerly awaited, and promises to involve some big names on the pan-African scene and beyond, but above all to set dancefloors alight.