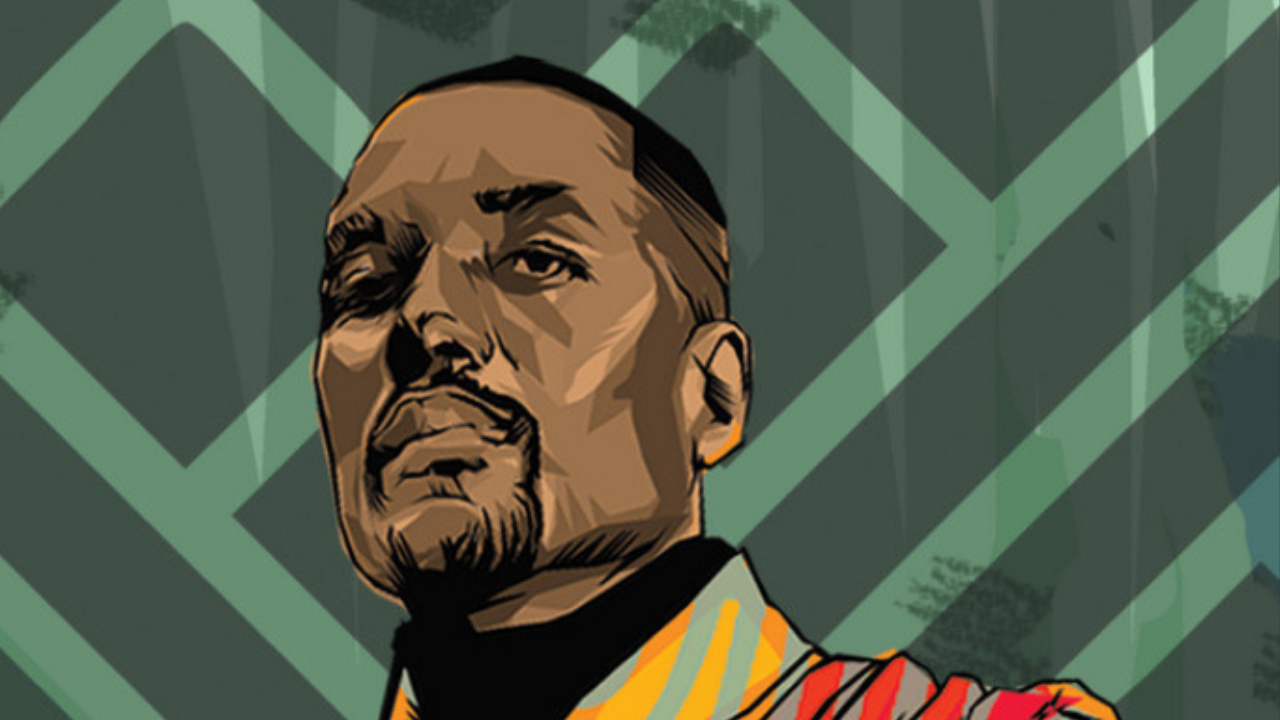 From Congo to the World: Art by Serge Ibaka
With three strong singles, one of which already certified platinum, Serge Ibaka has established himself as a musical force. IDOL and Ouenzé Music, his own production company, attended MIDEM Africa 2021 to present the Art project.
With his production company Ouenzé Music, the NBA star Serge Ibaka has published a compilation of original tracks that bring African and Afro-descendant artists together around the theme of Africa. In February, the first track, "Champion" in duet with Ninho, was released, and has been certified platinum, and some months later, "LEGGO" with Tayc. The third track, "Rumba" with Guy2Bezbar, has just hit the charts.

During Midem Africa 2021, Elvis Adidiema, general manager of Ouenzé Music, and Sylvain Morton, director of distribution at IDOL, came back to the genesis of the project to identify what went into these first successes with some exclusive revelations about the singles to come.
How did Serge Ibaka's ART project come about?
Elvis: The project came about quite naturally. For years, Serge Ibaka and I have been working on his image and his communication. One thing you need to know is that when he's away from the basketball court, he is a real music enthusiast. One thing led to another, and the idea of a musical project sprouted. We wanted to work with emerging artists, to highlight Afro music. This is how, two years ago, Ouenzé musique was born, with the slogan "From Congo to the World".

Following the example of DJ Khaled who promotes artists through his projects, we imagined Art, a project embodied by Serge Ibaka. We both had contacts and a minimum of expertise in that domain, that's how we got started. For Serge Ibaka, it's a real passion project.
How did you convince the artists to follow you?
Elvis: We came up with a list of English and French speaking artists from Africa and the diaspora. We started with the ones we knew best, especially Dadju who we worked with for the duet "Mafuzzy Style". Then we turned to Tayc, who I met for Trace TV, and Ninho, with whom I made a beautiful documentary. When we presented them with the project, which aimed to highlight African culture, they immediately said yes. The idea of creating a bridge between different territories – Africa, Europe and the United States – resonated. In the end, it makes for very fresh, somewhat unexpected collaborations. And that's the magic of this project!

Serge Ibaka's particularity is that he naturally thinks global. He was born in Congo-Brazzaville, he has Spanish nationality – which is why he played for the Spanish national basketball team, but he is also an American citizen, and lived for years in Canada. This atypical profile allows him to create a mix of cultures and universes, and that's probably why artists easily associate with him.
Why did you choose IDOL as your partner?
Elvis: We were lucky to have big names from the start. It's true that we could have taken the easy way out and capitalized on these names to go knock on a major's door. But quickly, we realized that this project could be complex because it unfolds on different territories: we needed expertise in France, Europe, and Africa. We also wanted a team of committed people who believed in the project, because it's not that easy to explain to a partner that you're going to make an NBA basketball player sing and that it's going to work!

As a music professional, I had always heard that IDOL had the ability to work on African projects, which is not a given for everyone. Then, my first interactions with the teams confirmed that they understood our idea of making it a global project. In the end, I think it was the perfect match because we have a very committed team.
What appealed to IDOL about Serge Ibaka's project?
Sylvain: It's a very rich project! First of all, what appealed to us was its international aspect. Which meant we could activate our teams in France, South Africa, Great Britain and the United States. What counts as well is this very nice connection between Elvis and the teams.

This type of Label Services partnership is ideal because we have a lot of room to maneuver. We depend on the partner – and the label in this case – to provide us with the content to feed to DSPs. With this project, we were sure we could offer quality content.
To go into detail, Elvis and Serge Ibaka created the tracks and videos, but they needed a relay to pitch it efficiently to the platforms. This project allowed us to deploy our expertise in video, digital marketing and platform relations. Ouenzé Production was looking for a wide range of services, and this matched IDOL's aim: provide a high-end service that covers all digital expertises.

For all these reasons, we are highly motivated to work on this project, and the first results are very promising.
Can you give us examples of marketing operations implemented on this project? And the first results obtained?
Sylvain: For now, we have released two singles. "Champion" with Nino, in February and "LEGGO", with Tayc, in May. On both tracks, we worked closely with the platforms in order to obtain maximum visibility. We were well supported because the music is interesting and the artists chosen were convincing. In terms of marketing actions, we mainly invested on YouTube, it was an adapted strategy because both songs have quality videos. We also did a partnership with Instagram for the single with Tayc.

As for the results, there are over 35 million audio streams on "Champion" and over 10 million views on the official video (Gold single in France). For "LEGGO", the track with Tayc, released in May, we are on a similar path: already 3 million views on the official video. For the record, Serge Ibaka, who didn't have a Spotify profile when we started working on the project, currently has 1.2 million monthly listeners.

We started with two very big French names, Ninho and Tayc, so we focused on France. But the collaborations to come are more international. That means that we'll be able to call on our international teams to reproduce what we've achieved in France.

[Update: Since the conference, the single "Champion" with Ninho has been certified Platinum.]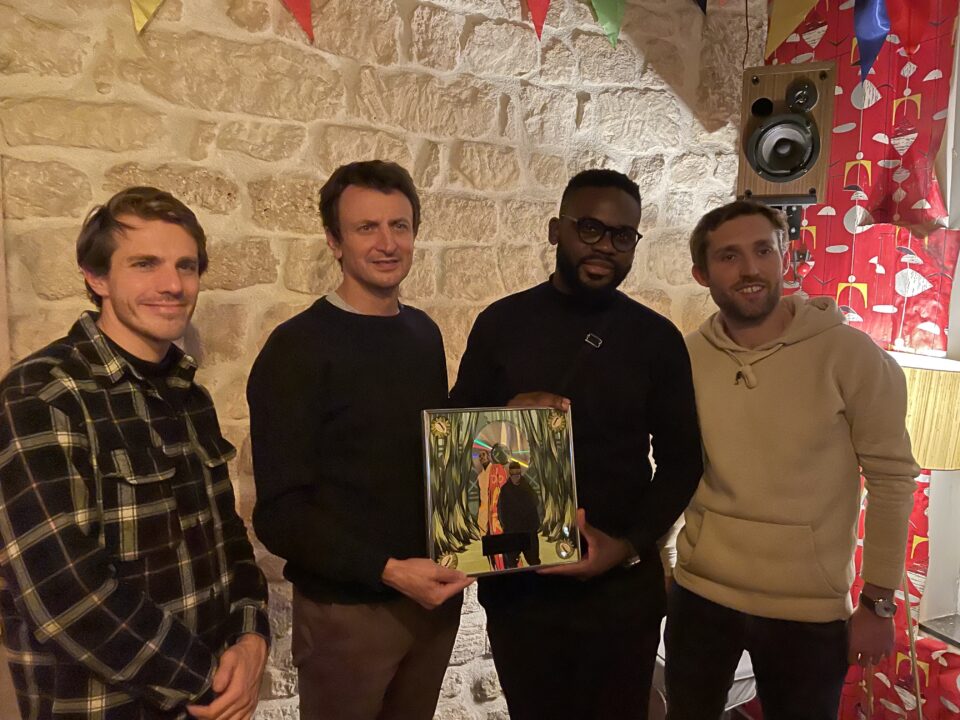 Any big feats we can announce already?
Elvis: We are trying to open the tracklisting and explore other territories. After Tayc and Ninho, we have a duet planned with Dadju, a close friend of Serge Ibaka. We will also include Fally Ipupa because Serge Ibaka is Congolese. Without spoiling too much, we will invite Innoss'B and Diamond Platnumz, who is a big name in East Africa. And many other surprises to come.

A small exclusive: we will also work with Guy2Bezbar, who is still a newcomer in France. We want to be able to say that we were present from the beginning, just like we were at the time with Dadju: when we recorded "Mafuzzy Style", the rapper was still at the beginning of his ascension and we "bet" on him because we believed in his talent. This is one of Ouenzé Music's goals: offer visibility to emerging artists.
What is Serge Ibaka's involvement in the production?
Elvis: It's always difficult for an athlete to get into music because there are new codes to learn. During his first studio session, Serge Ibaka remained an observer, and asked Ninho a lot of questions. But as the time passes, Serge Ibaka is gaining confidence and becoming a creative force. This proves that he is blossoming through this experience, and given the success of this project, he will continue on this path.
Watch the conference