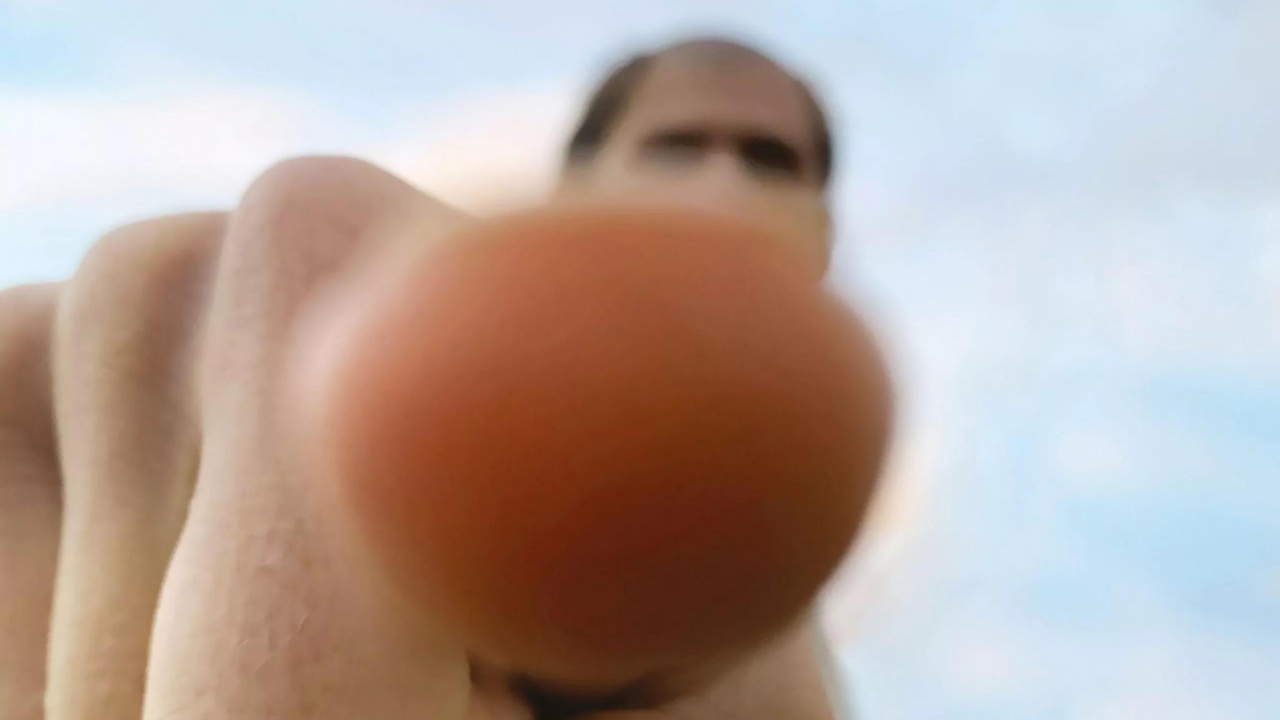 Jacques has fun with NFT for "Vous"
Jacques is back. And as the artist never does anything like everyone else, he offered seconds of his first single, "Vous", in NFT. Interview with Etienne Piketty, head of the label Recherche & Développement, who led the operation.
Entrepreneurial French artist Jacques is back. His latest single 'Vous' has just been released by brand new label Recherche & Développement. The innovative launch is the label's first release – Jacques sold 192 individual seconds of the track to his fans via NFT. The unique project was overseen by former head of Pain Surprise and R&D owner Etienne Piketty, who walks us through the successful process. Which was a first in France.
Tell us about your new label, Recherche & Développement?
With this label, as its name indicates, I want to experiment with things. Whether it's in the way of producing records, releasing them, in the way of presenting artists to the audience or even contractually with the artists: everything will revolve around experimentation, research.
I really like the idea of having a right to err, that mistakes should not be feared, that they should even be encouraged. I also think it's very important to remember that there are often several right answers to one single question. This is the kind of creative process I want to generate and defend with R&D. This theory being established, the sound will only be the end of a long and adventurous creative path.
This is also the reason why we did this NFT operation, because it's a novelty, and I found it interesting to explore the applications made possible by this technology. That's how we were able to give access to the property to a multitude of people we don't know. Now, signing a contract with 192 people is rare, especially in the music industry where contracts are quite technical, with many possible points of negotiation. And this technology allowed us to do it. In itself, selling NFTs is simple. We chose to make it more complex because we wanted it to be an end-to-end experience.
Why did you develop a dedicated website?
First of all, so that people have all the information in one place, so that they have all the explanations. We wanted everyone to be able to participate, so we thought about the easiest way possible for a fan (even a non-geek or crypto-sensitive one) to buy on the marketplace, and access some of their collectibles: the exclusive NFT video made by Jacques, the handwritten signed contract – that people can download and print – and the master of the second they'd purchased including the stems for it, so they'd be able to remix it.
On this website, you had access to a secure player, on which you could come and listen to a preview of all the seconds unlocked through the purchases. To do so, buyers had to enter their token to unlock it, this meant that people had to purchase it before hearing it. Once they'd bought it though they had access to listen to the track before anyone else.
What was the original time frame for selling all 192 seconds?
We had originally planned for two weeks. One week before the release and one week after so that the operation could benefit from the promotion around the track. And finally, 36 hours after launching the site, all 192 seconds were sold. The vast majority of buyers purchased 1 single second, but some bought several. I imagine that when they have two, it's either to resell one or because they're big fans. One person bought 20 seconds, I don't know who they are, in my opinion they bought them as a collector / speculator. Then, the "Golden Ticket", that is to say the normal pack with the vinyl number 1, and two lifetime access to all Jacques' concerts, were put up for auction with a bid of 500€. It went for 2 500€.
In 36 hours, all 192 seconds were sold, which indicates there are certainly a lot more fans who would have potentially liked to participate, but missed out.
What happens if a fan resells their NFT?
In that case, we get a percentage. This is part of the smart contract that comes with the NFTs: they are self-activating contracts. The fact of buying an NFT makes you agree to the smart contract. Afterwards, 15% of the resales go to the label, Recherche & Développement, and Jacques.
Actually, we would prefer it if buyers held onto their NFTs, rather than selling them on. That's part of the problem with NFTs: people buy and sell, we can't control that. Now we're going to ask the buyers to let us know if they ever sell their second. Just so we can contact the new owners and include them in the condo group.
Why did you include a vinyl in this digital operation?
I thought it was important to keep things a bit tangible. We had already planned a numbered edition of 300 copies. So the vinyls from 1 to 192 were sent to the buyers. It was a bit complicated to manage because we had to send the vinyl #72 to the buyer of the second #72 on which we stuck the corresponding token number.
What's next for this project, after this success?
We are very happy with this operation.We will see how it goes, if people are happy to have bought their second… At the moment, we are creating a group on Telegram, to gather all the buyers, in community mode, so that Jacques can talk with them directly. To give news of the piece, to warn them when the piece will be in a commercial. We don't have to ask their opinion to validate a sync or make decisions, but we will consult them anyway. These people made the effort to buy a second before even listening to the song, they support this project, so we want to keep a connection with them. We could for example notify them before everyone else of a release, a tour or give them access to exclusive merchandising.
At the moment, in the comments of the video on YouTube, people say "stream loud, I have rights on this song". And that's cool, I'm so happy that people are becoming spokespeople for the project.
Is this project for Jacques' fans only?
I wouldn't necessarily do this with any artist. Jacques' fans are a bit unclassifiable, so in the band there must be some adventurers but I don't think they are particularly geeky.
Originally we were going to release the track in the traditional way, and it's three or four months before the release that we came up with this idea while talking with Adrien Ohanessian who has taken an interest in NFTs. With a label called Recherche & Développement, I might as well try the experience and it was a good opportunity because it was my first release. Also, it worked completely with Jacques' personality and the song whose refrain goes "I am proud to be part of You".
We also wanted to be the first in France, and we are. And in that diligent way, I think we are the first in the world. Unveiling a song via NFTs, and selling 99% of the rights via NFTs, it's quite something.

Follow Jacques
Instagram / Facebook / YouTube / Site dédié