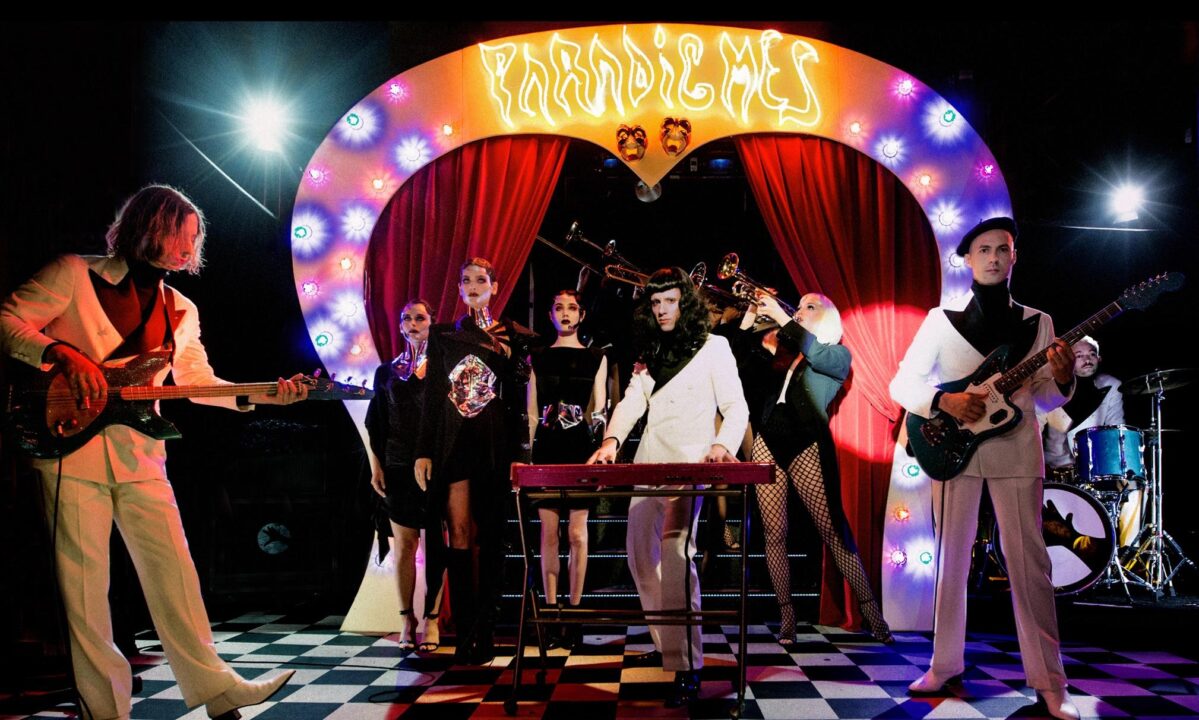 An example of international development by La Femme
La Femme returns with Paradigmes, a third album, genre-breaking, as usual. It's been a few years since IDOL and the band worked together to develop their project abroad. We're proud to defend this artist-entrepreneur, that sets a great example.

La Femme has always aimed high, and this new album follows their ambition. Impertinent, with references to sixties rock, electro, rap, French chanson of course… but also banjo or opera. All over the place, Paradigmes catches us off guard… and it hits the mark. They release everything they write and compose, as Sacha Got and Marlon Magnée, the historical duo, explained. That is how we end us with a melting pot of everything we love about them.
Update
Upon its release, Paradigmes has reached #1 on the Fnac vinyl sales charts, entered the Viral Spotify top 50 and remained #1 on the iTunes chart for 6 consecutive days.

Six months later, in October 2021, La Femme revealed ten unreleased tracks, including the unexpected "Trop de Peine".

In order to give substance to the ten clips made to support the album, La Femme also embarked on a cinematographic adventure by putting together a full length movie. "A project which, at first sight, seems a bit crazy but fits well with Marlon Magnée and Sacha Got's vision," summarizes Tsugi.

For the year to come, the group has already announced a massive international tour of 50 dates in 14 countries.
The beginnings
Back to the – impressive to say the least – start, La Femme makes a breakthrough at the renowned festival des inRocKs in 2011. In actual fact, it's already been 2 years that the band tours Europe and the United States. Spotted by the FAIR in 2012, La Femme is sweet-talked by all record labels. Eventually, La Femme chooses to release their first album Psycho Tropical Berlin with their own structure, Disque Pointu, and signs with Barclay (Universal) a license agreement.

Their quest for independence is bound with freedom of creativity. This urge decided the band to sign with IDOL a distribution agreement, in order to manage their career. As a bonus, they benefit from our Artist & Label Services, to develop their project abroad.
The strategy
To sum up, we helped them put together the PR teams and find the right partners in each key territory. Next we formulated together the release strategies by territory. Then we followed the campaign, while coordinating the PR teams, the CD & Vinyl release and the digital and offline marketing.

We are now proud to see them reviewed in the authoritative Pitchfork magazine :"La Femme is perhaps the biggest rock band in France right now." As well as in The Line of Best Fit, Gigwise, Dork Magazine, Brooklyn Vegan, Sound Opinion and Another Magazine… among others! In Belgium, for example, La Femme was featured on the cover of Focus Vif.

DIY at heart, Sacha & Marlon were telling the Guardian how they "had recorded a one-off EP for a small label, and decided that going to America would make them famous". Now thanks to our work, Paradigmes has been released in France and Europe, but also Mexico and the United States… We also launched a billboard campaign in Los Angeles, Mexico City and London, together with Spotify.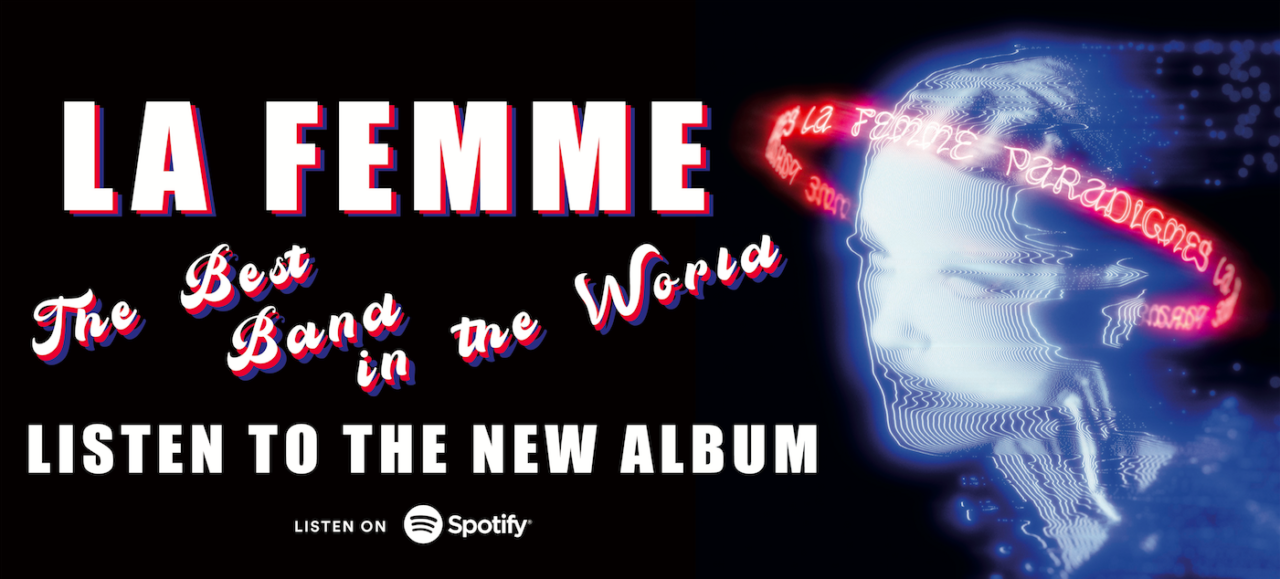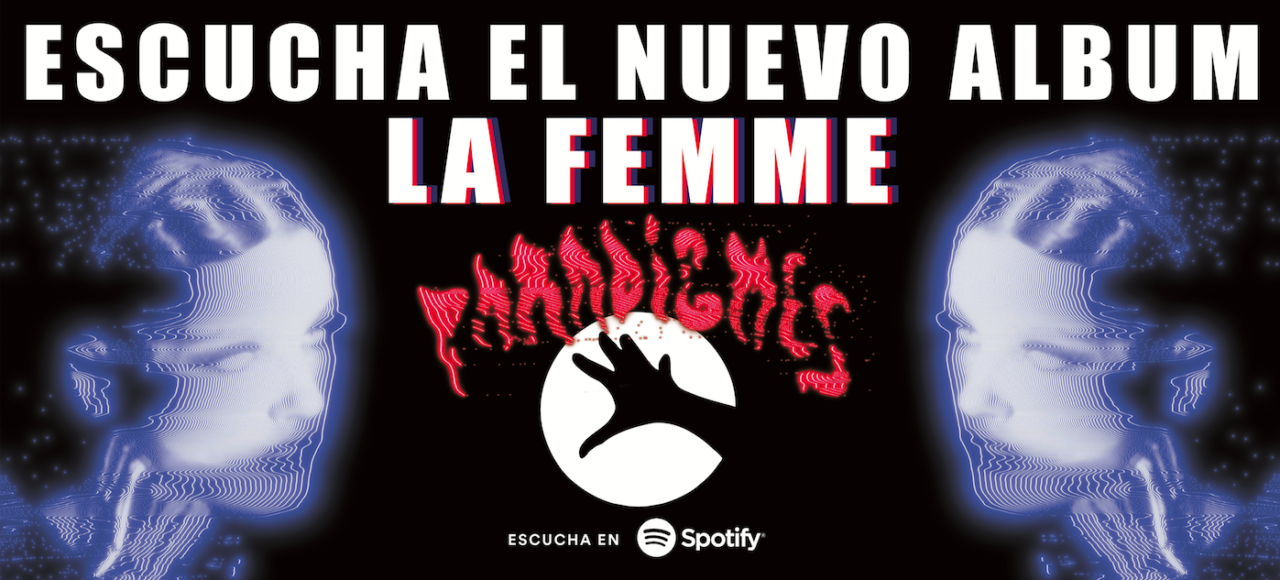 Four years after their first US tour, La Femme were rewarded with Victoires de la Musique for their first album, and their second album allowed them to fill the Parisian Zenith – bigger than The Hammersmith Apollo. Let's see what they're capable of with Paradigmes; one thing for sure: you're not ready!

In the meantime, enjoy their release party filmed by Arte Concert