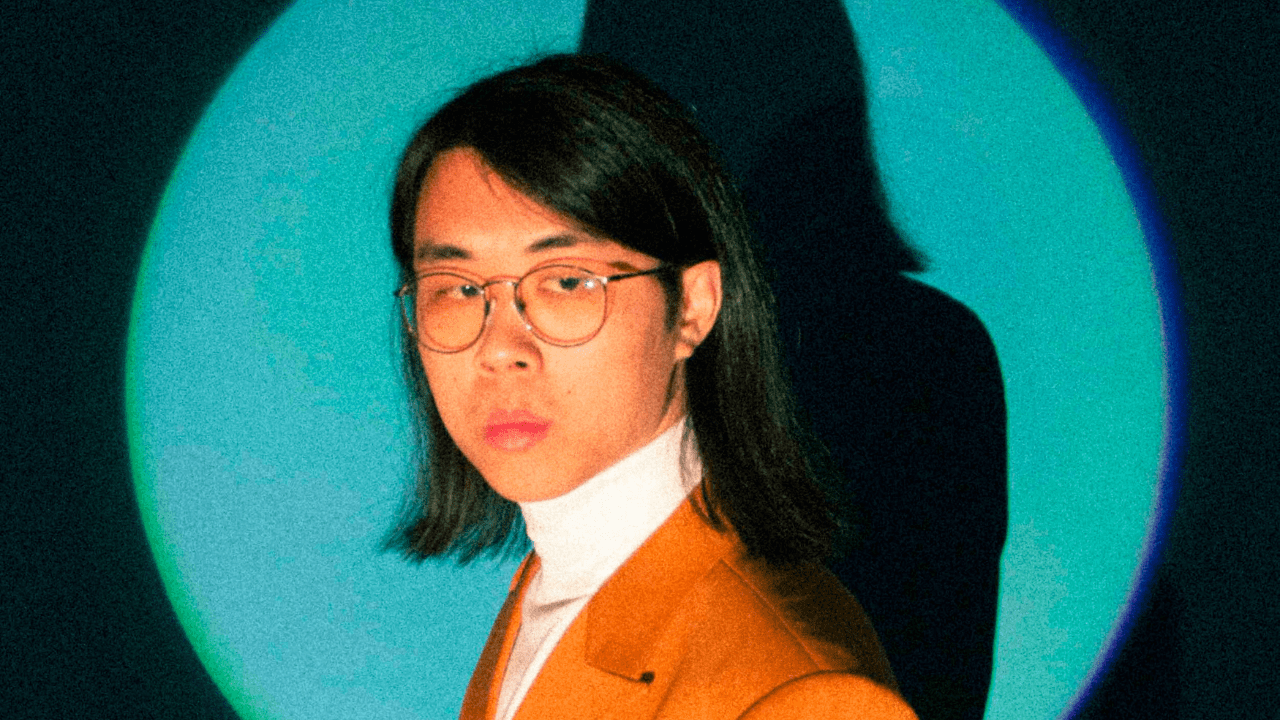 The Power of Video in Ginger Root's Fan Engagement Strategy
Acrophase Records tells us how Ginger Root's passion for making videos has helped him move from YouTube to other platforms while creating new fan bases in new territories.
Acrophase Records is an independent record label based in Nashville, dedicated to supporting emerging talent and helping them make their mark on the music industry. Daniel Asip and George Seay met in college, and started the label in 2015, but officially launched the business once they graduated in 2018. From indie, pop, americana, experimental and beyond, Acrophase Records is always on the lookout for fresh sounds, which is illustrated throughout their eclectic roster of artists like Ginger Root, Blaketheman1000, Winona Forever, and PWNT to name a few.

Since 2018, Acrophase Records has worked with Cameron Lew aka Ginger Root to develop the project, releasing two LPs and a couple of EPs. IDOL has been working with the label for over two years to amplify their efforts with added support on YouTube where Ginger Root's videos attract a diversified audience and an engaged fanbase.
How did you meet Ginger Root?
Daniel Asip: We were there at the very beginning of the project. We met Cameron through a common friend, an artist on the label, BlaketheMan1000. Blake and Cameron were friends growing up but had lost touch. When they reconnected, Cameron was starting a project called Toaster_music, recording songs in his car. We came across it because Blake reposted it on Facebook. It became our first release as a label, followed by many new experiences: first time on a playlist, first time going on tour…
George Seay: Thankfully, we were able to help establish a career for Cameron. That really motivated us to pursue the business of being label owners and working with artists.
Daniel: When George and I met, we were still trying to figure out how to exist in the music industry. Acrophase started off as a community driven concept, to help our friend release their music and get the attention they need.
How is it to work with a musician who's also a film director?
George: Cameron studied film editing at Chapman University in California. He does everything from start to finish. He writes the music, records, produces, mixes, masters the tracks, same for the artwork and the videos. Now he gets help from a collaborator to produce and direct the videos, but conceptually everything starts from Cameron.
Daniel: We give our artists full creative reign. And Cameron kept pushing us a little bit outside of our comfort zone. By the last music video of the first album, Mahjong Room, he wanted to do a choreographed dance on Super 8 film on a rooftop!
George: We let him do what he wants because it usually gives us a magnitude of marketing materials. It has also become so important to his fans, which has driven things substantially for us.
Daniel: With Ginger Root, music videos are as essential as the music. Cameron concentrates his creativity into making music and then usually in the process, he becomes inspired by a concept for the video. The music tells a story, and the music video will tell another story.
How do you integrate Cameron's ideas into your marketing plan?
Daniel: We pride ourselves on being non-traditional. We feel that the creative vision will be more captivating if it's up to one mind. That's why we didn't feel the need for a publicist or a video director. At first it was very difficult, but we felt like we had a point to prove with a project like this.
George: There's definitely strains at times on a marketing schedule, with all the deadlines. But we've learned to trust his creative vision because the result is highly organic and the fandom around it is extremely strong.
Daniel: There's a level of genuineness that comes across on all platforms from Tiktok to Instagram and YouTube where he has a massive following. So it's worth it to move a deadline to accommodate him. If it was edited by someone else, it may be done in time, but it wouldn't have Cameron's singular vision and it wouldn't have the same genuine element.
How do these videos impact streams?
George: The audience, and the data behind platforms, is really fascinating on Ginger Root compared to other projects. We'll look at the split in Spotify for Artists, to find out the sources of the listens, and usually it's highly driven by algorithms and by playlisting. But with Ginger Root, it's almost purely organic, which is very surreal.
Daniel: The fans engagement is at such a high rate and the audience retention rates on his YouTube are extremely high, which means that people treat it as a multifaceted project where the music video is more than a piece of content. It's not just another place to listen to the song, it's a separate story entirely. We've realized that sometimes people intensely listen to the song before watching the video, because somewhere, they don't want the video to be about the song.
How do you manage to convert from YouTube to the other platforms?
George: Cameron captures people's attention quickly on platforms like YouTube, where it's easy to click through the profile and consume every bit of content. He's really consistent, and the way he edits videos is totally Cameron. And that really has clicked with people.
Daniel: It really shows his very unique world, and that's what creates some of the best content on any platform. Especially with TikTok: Now you really have to bring people in and if it's just one video people move on. But if it is the same voice, they follow along and look forward to the next video.
George: There's a high conversion rate from the click-throughs on his Instagram to his YouTube and from his YouTube to whatever music streaming platform they choose. It's a dream come true to be servicing this project.
How does IDOL assist in developing Ginger Root's profile on platforms?
George: IDOL was one of the first people who believed in us as a label. Thomas Maxwell, our label manager at IDOL, championed us when we were not doing consistent large streaming numbers. We were still growing in our business, Dan and I have been learning on the fly all the way through running this company. But IDOL's been really great in teaching us how to capitalize on YouTube, how to professionalize our pitches to DSPs, and make connections with label reps at Spotify or Apple Music in different countries. David Percy, the Audience Development manager, helped us harness YouTube metadata and use it to help the artists grow their audience.
Daniel: IDOL has a different focus from a lot of American distributors: the teams prioritize quality over quantity. We know that the type of music is more important than the numbers. To us, Ginger Root is at the core of why we do this. That's why we are very grateful to have a partner who helps us wade through best executing around the multi-dimensional parts of this project.
George: When we focus on a new release, whether it's Ginger Root, or one of our other artists, IDOL always comes with great input. We like to set really high goals for ourselves and it's been two years that we exceeded these goals. We know IDOL has been a big part of that.
What's next for Acrophase?
Daniel: Having the partnership in place at a young phase of the label was great because it brought infrastructure at a time we felt in the dark. And now that we've seen the company evolve into something much more substantial, it's great to feel we can still be learning and achieving new things, like developing our roster with IDOL. I don't think a bigger distributor would have time to spare for that sort of support.
George: We're super excited to be working with IDOL on some of our developing artists: Winona Forever, a recent signing who's playing at SXSW, PWNT or nickname jos… And we know that we're in a better position than ever to help these artists grow their career.