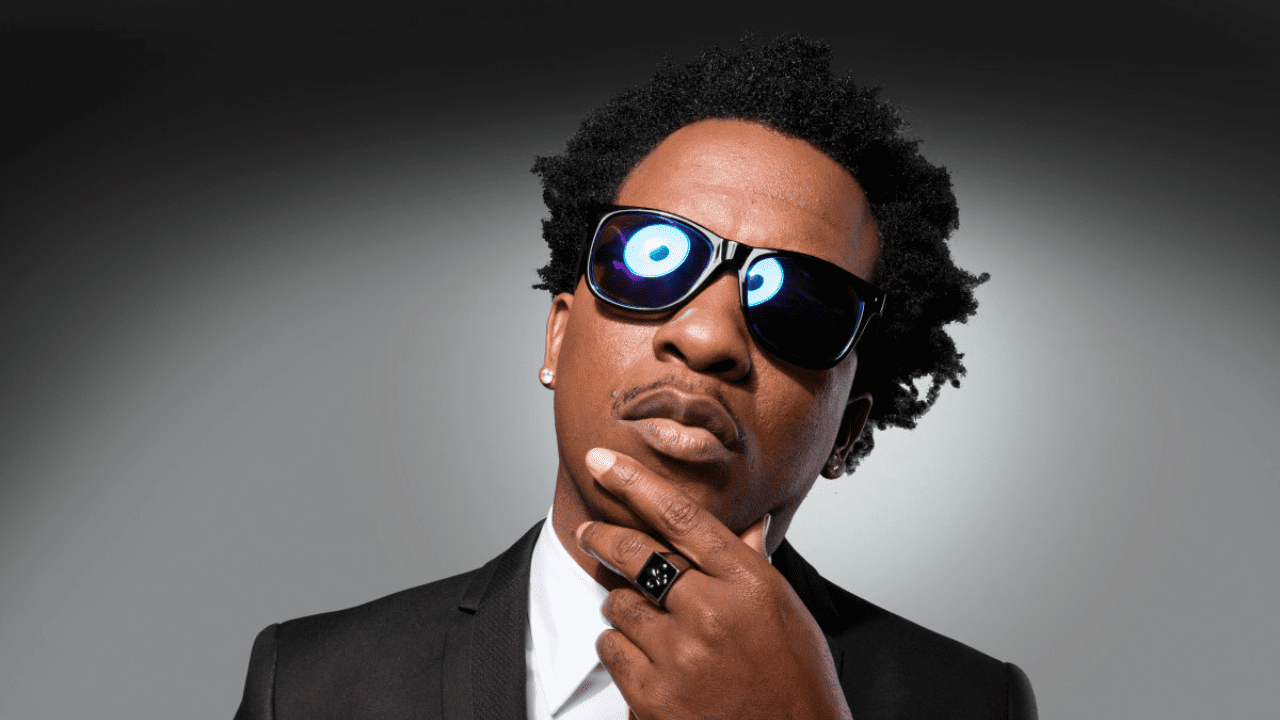 TikTok trends: sped up songs
IDOL's Audience Development team explains how to spot a viral track and what we can do to make the most of the speedy TikTok trend.
A TikTok Trend
For a few months now, TikTok has shown an increased interest in sped up and slowed down songs. As Chartmetric sees it, it's nothing new: "these alternate versions were already trendy in the early and mid-2000s with for instance 'Chipmunk Soul', when producers like Kanye West pitch soul and R&B vocalists in high registers emulating the squeaky voice."

Antonio Rescigno, Audience Development Manager, explains that sped up songs are popular because "it is useful in short video content to have more parts of a song in the same amount of time". The choreography may also be more complex and viral-worthy, allowing users to include more moves in less time. The slowed down versions, in contrast, give a "mysterious" vibe to a song, but are also used for dance tutorials to sped up videos.

Looking at consumption, we can conclude that sped up versions aren't only a social trend but also a more and more common listening habit for young audiences. The sped up songs playlist on Spotify already has over 1 million likes.
Analyse on Labelcamp
Through the Labelcamp interface, our labels can check which of their artists have the most videos created through content production, then – going more granularly – can analyse the best performing tracks over time.

The Trends Section in Labelcamp allows you to check a song's Fingerprint and Content Production. Content Production shows how many videos were created with a specific song or album while Fingerprint tells us how many views these videos have generated on Youtube, TikTok, Meta and Shazam.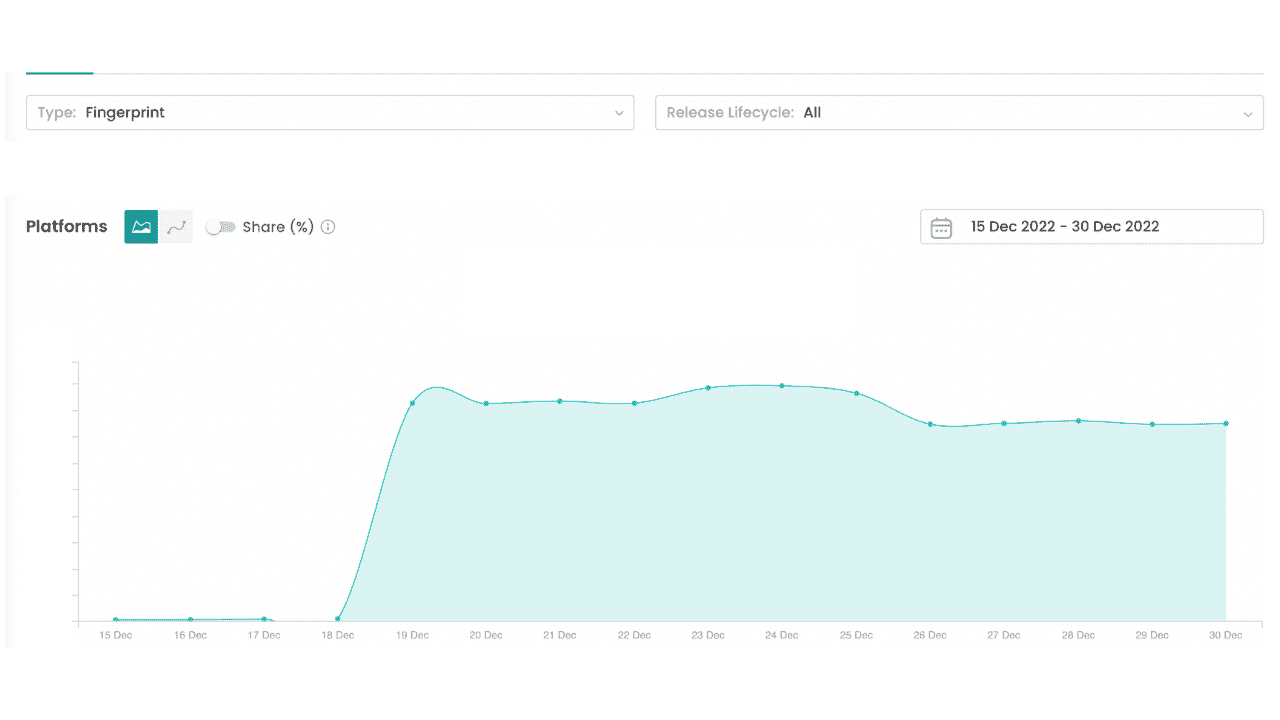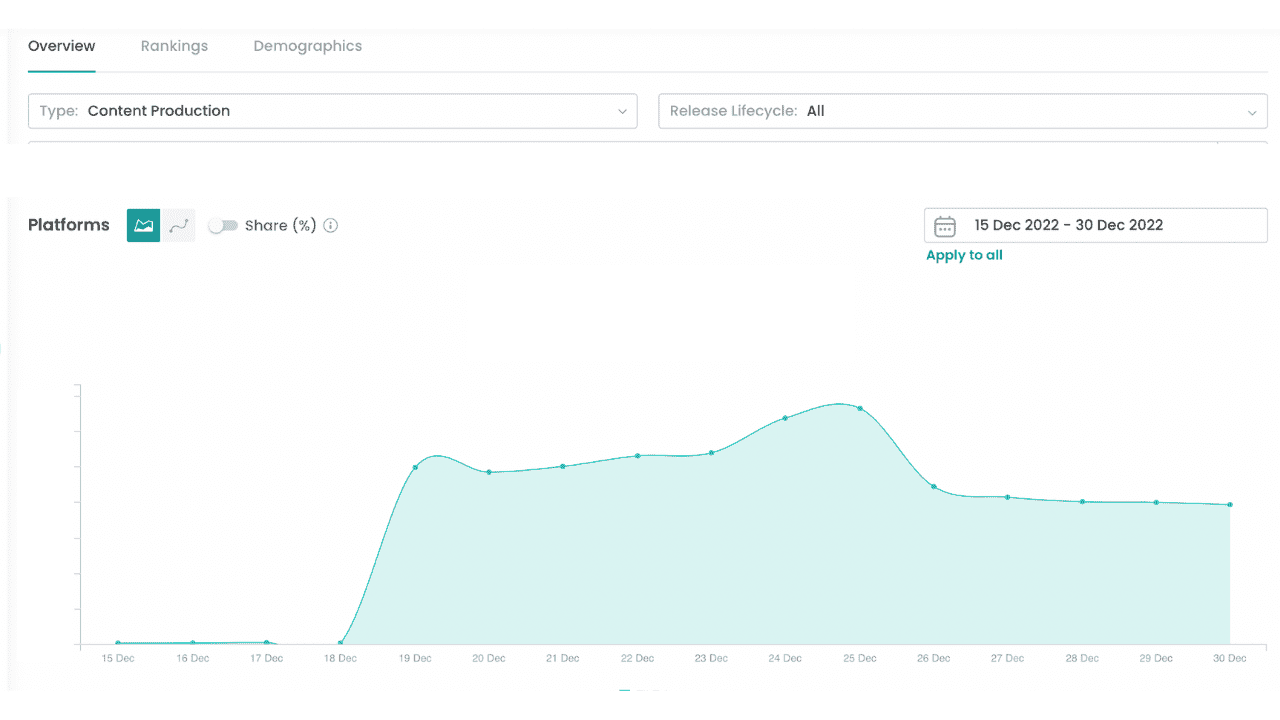 To identify a track that has gone viral, you should always combine these two sources.
If, on a track, only the fingerprint volume is high and with very little content production, it could mean that an influencer or a celebrity has relayed the video with your music. Whereas if the content production is high, it means that many people have relayed videos with the song. The volume of the fingerprint will then confirm the impact of the phenomenon.

It is also recommended to follow the Shazam stats because users tend to use this app to find songs they discovered on Social Media, especially when the title is not indicated. You could also notice a growth on Youtube Fingerprint, since many users reproduce TikTok trends on other mediums.

If all these indicators are met and the trend persists, our DSP Editorial & Partnership team will pitch an entry to "Viral" playlist on platforms, which are dedicated playlists for songs that are trending on social media.

So, if a track meets all the aforementioned criteria how do you turn the viral audience into newfound fans?
Convert into streams
First our team of experts will help identify the source of the trend. Sometimes this growth is based on a trend such as a dance, a common topic or a challenge, which is, according to our Audience Development experts, the best option to convert into streams.

In this case, the team will make sure that users can easily find the track, checking if the sound used is an official sound, known as PGC on TikTok, and not a sound uploaded by a user, referred to as UGC. When the creator uses official audio, the redirection to the artist's channel is more natural. If the track is a UGC sped up or slowed down version, then it is strongly recommended to deliver a modified version to all platforms.

In collaboration with the DSP Editorial & Partnership team, the team will try to obtain advertising placements and playlist entries for the track to accompany the trend. These placements and marketing actions can extend the virality and even increase it by reaching new audiences and territories.

In parallel, the Audience Development team will offer recommendations for optimizing the artist's channel as well as support in creating videos to convert listeners into fans.
An example: Charly Black (label: AllezGo)
In December 2022, IDOL spotted a trend on a sped up version of 'Gyal You a Party Animal', a track by Charly Black released in 2015 on the label Allezgo which was later remixed by Daddy Yankee. Both tracks were hits with over 250 million streams each. IDOL advised the label to deliver an official sped up version to the platforms. Six weeks later the sped up version had 9 million listens on Spotify alone, clocking in 600,000 streams/day.
Next, the Label Management and the DSP Editorial & Partnership team got to work. Amy Cimpaye, in charge of Back Catalog, warns: "The trend needs to be driven by organic streams (from users) if we want to push it to the platforms' editorial teams in order to gain more visibility. Also the stream increase has to be pretty significant for a given period, because there are more and more trends".

"There are now three versions of this song that are impacted by this trend, the original, the Daddy Yankee remix and the sped up version, which means I have to check which version performs best on each platform to know how to pitch. On Spotify, for example, editors have chosen to include Daddy Yankee's version in mood playlists and it ended up doing very well." Indeed, for back catalog tracks, mood playlists are a good avenue for visibility.

Delivering the sped up version gave new life to an otherwise finished release cycle. In this case, the original track was released in 2015 with Allezgo Productions and, before the release of the accelerated version, it was streamed 165,000 times a week. Within two weeks this figure had risen to 330,000 a week, a 100% increase!
"We need to spot the trend in time, to be able to update the DSPs regularly, and keep them informed of developments."

"In mid-December, I informed them that the track got 300,000 UGC creations, and now we reached a total of 2.2 million, which generated 1.9 billion views! We had already anticipated the fact that it was about to take off,"- states Amy Cimpaye.

Another bit of info that's good to share with platforms is the ranking of the song in the various charts. There's Soundcharts, which shows the most used sounds on TikTok, the Shazam ranking, which is really competitive, and Top Songs TikTok. Another strong argument would be the platform's charts playlists, explains Amy Cimpaye : "When one of our hits enters an algorithmic charts playlist, it is a good indicator for the platform that it went viral. This information allows us to push the track back to the teams for further editorial consideration.

Our DSP Editorial & Partnership team managed to get the tracks into over 30 playlists across all main platforms and eventually got into the official YouTube Shorts trends playlist. Charly Black also got the cover of an Amazon Music and a Deezer playlist.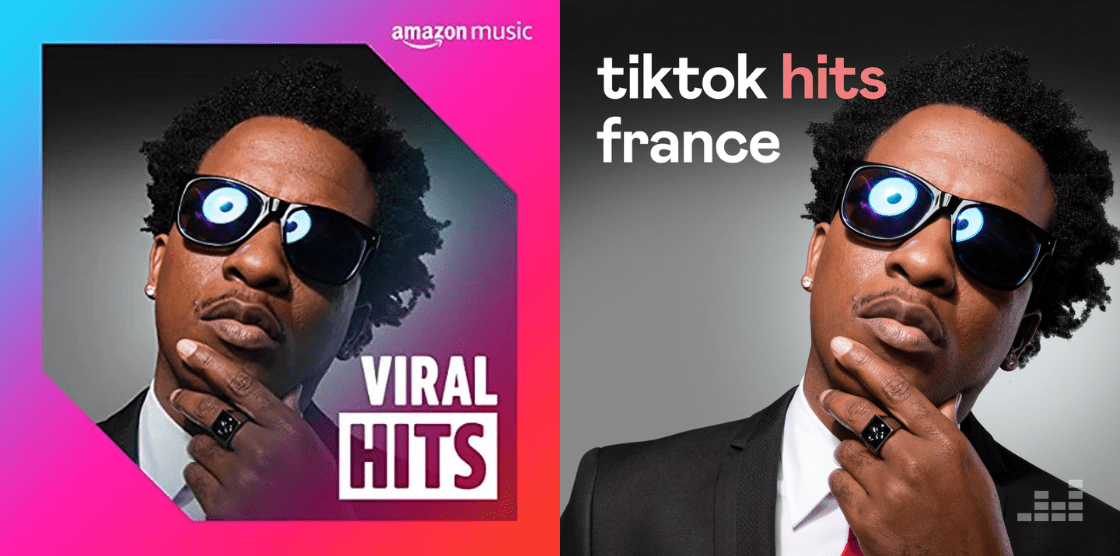 Taking advantage of the phenomenon, the label hired a plugger to rework the track for mainstream radio in France. It was played up to 12 times a day on NRJ and topped the charts. A real achievement for a back catalog track!

To date, the original now has 253 million streams on Spotify and the Daddy Yankee remix 279 million. The sped up version, meanwhile, in just 2 months has reached over 12 million streams!