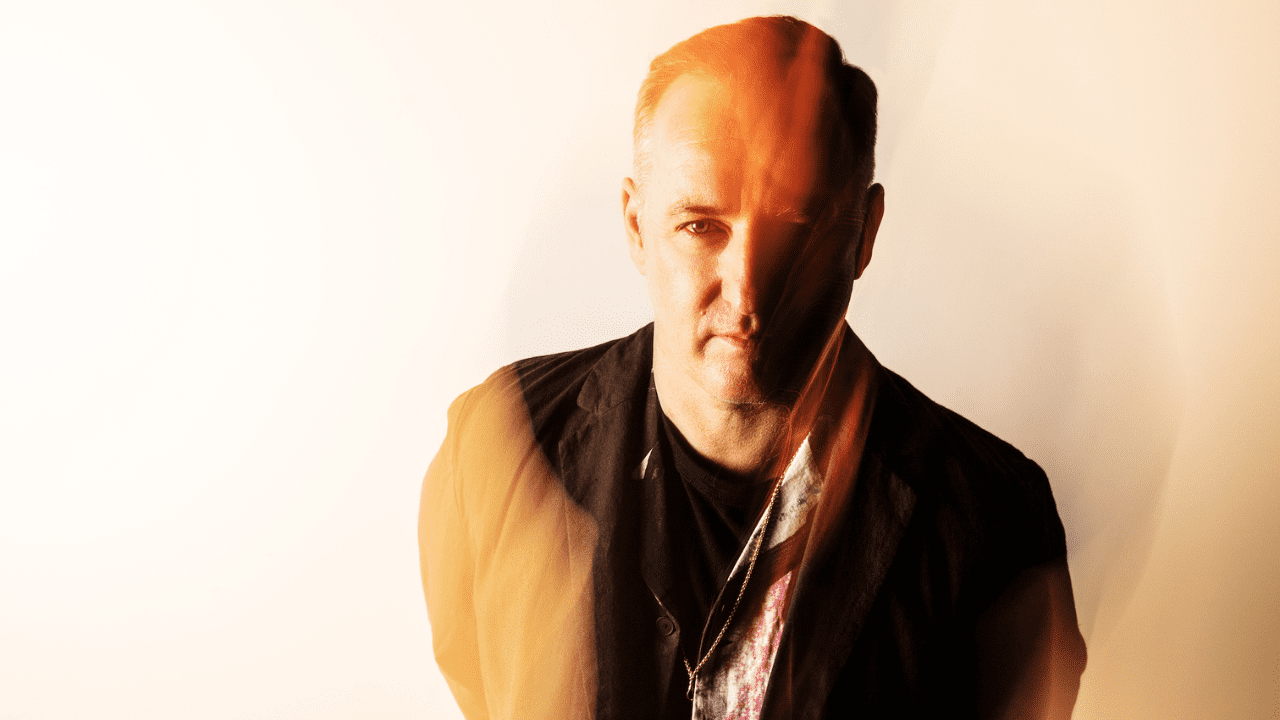 IDOL Insights: meet Last Night On Earth
Welcome to IDOL's monthly interview series featuring one of our label partners. This month we interviewed London-based Last Night On Earth. Behind this imprint is the famous DJ Sasha.
For over a decade, music producer Sasha has made it his mission to support emerging artists with his label. With more than 150 releases to its name, Last Night On Earth has managed to become a springboard for new talent, including John Monkman, VONDA7 and Qrion, while providing a home for respected figures such as Max Cooper, Maribou State, Ejeca and many others. More recent releases have championed the housy-trance of Durante or the wicked downtempo of Junkie XL, continuing explorations into mixed electronic worlds that live in the clubby underground. Though the label hasn't shied away from some of the world's biggest showcases which have taken Last Night on Earth to the dancefloors of Fabric, Berlin's Watergate, ADE and the Mexican festival Esto Es Tulum. An electronic standard with an experimental edge, Last Night on Earth has evolved in the image of its founder.

Sasha began his career in the late 1980s attracted to the gritty world of Manchester's acid house scene. After making a name for himself as an in-house DJ of the Madchester's infamous Hacienda Club, Sasha began producing his own dance tracks, reminiscent his euphoric sets that incorporated obscure Italian piano and soulful acapellas. Sasha later hit the road on several international tours and broke into the mainstream when he was chosen by artists like Madonna, Moby, The Chemical Brothers and Hot Chip to give their tracks the remix treatment.

Since, the accolades haven't ceased, voted the number one DJ in the world in 2000 by DJ Magazine, four International Dance Music Awards, four DJ Mag Awards and a Grammy nomination, and scoring a MixMag cover with the title "Sasha Mania – The First Pinup DJ?". Now a prominent figure in the electronic and club scene, Sasha has launched residencies in Ibiza and Ushuaïa as part of the ongoing effort to support emerging artists. In between you can find him performing at major festivals including Sziget, Glastonbury and Coachella. It's a career that has embodied the intensity of the label's name, continuously pushing the envelope as if it's the Last Night on Earth.
What inspired you to start your own label?
At the origins of Last Night On Earth, I was wanting to find a label for my own releases but it was also really important for us to be signing upcoming artists and help them build their careers. I always wanted Last Night on Earth to be more of a vehicle to help break artists.

We also take a great attention to the artistic side of the label, for instance the cover art is part of our identity. It had three iterations through the ten years, with three wonderful artists, Susie Wright, Vicky Broddle and Martyn Knight, starting from hand drawn / Biro surreal drawings by Susie Wright then going through into photo collage art… To me, the artistic side is essential to keep a strong visual identity.
The label is celebrating its 10th anniversary. Can you explain this collaborative project that's just been released?
It all started at the time of the reflection around the ten year-anniversary. For the 100th release a few years ago, we did a big remix project where we asked some of my favorite artists to remix tracks from the label. But I didn't really want to repeat myself. I thought about doing some sort of remix project myself but then I realized I already had three or four collaborations that I'd worked on that hadn't been released. That's when I realized that I could finish these collaborations and find ten artists to start new collaborations with. That was exciting!

I started reaching out to people and we got some really incredible music back from some producers I already knew and then some new producers that I wasn't aware of. Then the idea came to collaborate with digital artists as well. So it started off with a project called 'Ten by Ten' and now it's 'Ten by Ten by Ten' with 21 different artists including myself. It became something huge and wonderful. We're also really excited about the NFT drop at the Amsterdam Dance Event.
You play an extraordinary amount of shows. Do your sets inform your A&R process for the label?
I always have my ear to the ground. A lot of the time I'm sent so much music, so if there's a new artist I'm really digging I reach out to them to ask if they'd be up to do something for the label. Sometimes I really like a track, and I offer a collaboration.

An important part of the whole process consists of keeping an eye open, doing shows and hearing what music works when you play it out and what the crowds are responding to. Sometimes we host the stage at a festival or we do a Last Night On Earth night and I invite people from the label to come and play with me, it's always a nice thing to organise.
What would be your main strength as Last Night on Earth? What differentiates you from other independent labels?
I'm always drawn to a certain kind of melody, a melody that either sits behind the music or in front of the music… This kind of melodic sound is what I've always gravitated towards, and that's what I want to share with people.

That's why I always like to play and sign music that touches my emotional psyche or has emotional depth to it. That's what makes every Last Night On Earth's release so special. The label supports both emerging DJs and producers I've been digging as well as established names, but I also wanted a label where I could put out the more clubby music I was producing in the studio myself. That brings a lot of flexibility and fluidity within Last Night On Earth, which I think is quite rare.
What are the labels and who are the artists that inspire you these days?
Every time I get sent music I find inspiration. Some months are better than others, sometimes you open a folder with new music and it's full of bombs that I can't wait to play out. The thing is I'm quite often looking for different music… If I have a couple of gigs coming up, depending whether I'm playing on a boat party or in a small club, I'm listening to very different music than if I was playing at the main stage at a festival or a warehouse party for instance. I think it's really important to just try and keep your eyes and ears open. Even if you're maybe not looking for anything in particular, just keep aware.

I find a lot of new upcoming artists through Spotify. I think the algorithm really helps if you're listening to a certain kind of music, you often get good suggestions. Sometimes it's actually hard to find where to buy these wonderful tracks they're releasing on Spotify. So I do use that Spotify search engine and the suggestions, it's a wonderful way of discovering new artists.
What are your plans for the years to come?
Now that we got to 10 years, it's time to decide on the next steps. I feel like it's a milestone in the history of the label and I do believe we're going to be moving more into artistic based projects rather than just putting singles out every single month. We're going to get involved into more projects like this TEN collaboration.

The aim is to work on two or three of these big projects a year. We're still going to release some music, because I keep receiving some great music but it's going to be less structured like a normal label moving forward and more into a vehicle for exciting projects.
Why do you think Independence Is A Strength?
If you're running an independent label, you need a great team around you and I've got some wonderful people helping me source music, and release the tracks. Being independent allows us to make decisions on the signings without any pressure. Sometimes we will sign an artist, and I know this project isn't going to make a huge amount of money for the label but I love this music and I really want to share it. If we were a major label, we wouldn't be able to give that artist a chance.
Meet our labels