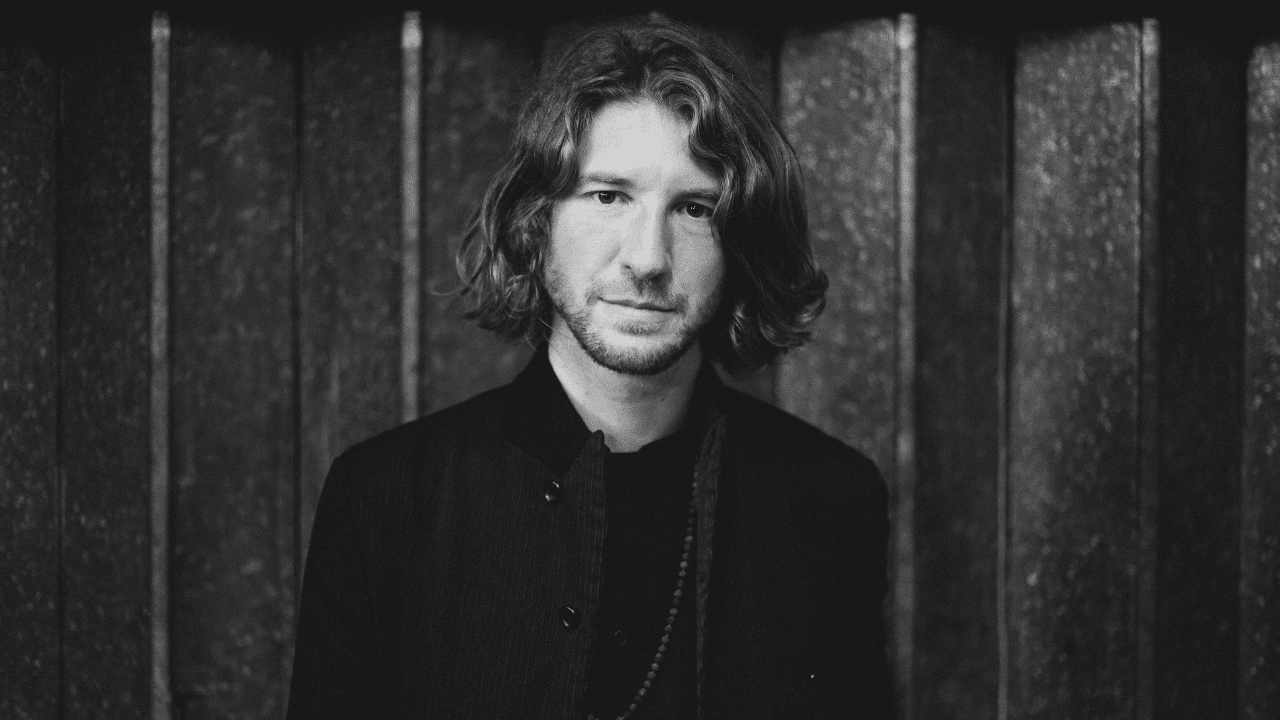 Alex Kozobolis
IDOL Insights: meet Erased Tapes
Welcome to IDOL's monthly interview series featuring one of our label partners. This month we interviewed the pioneering record label Erased Tapes, based in London. Meet Robert Raths, who retraces 16 years of passion.
Erased Tapes was founded in 2007 in London by German-born Robert Raths. Driven by a genuine thirst for discovery, the label became synonymous with classical crossover and electronic soundscapes. The label's roster started with UK producer Aparatec, who became known as Rival Consoles. He then opened up to artists from further afield, like Ólafur Arnalds and Peter Broderick, or Nils Frahm and Hatis Noit, each artist pushing the boundaries of their respective genres, thus helping Erased Tapes become a respected avant-garde, experimental label. Robert Raths took some time to answer our questions while he was working in his studio in London to explain how he remained innovative over the years, with releases that continue to captivate and inspire people all over the world.
How did Erased Tapes get started?
The label was born out of the Internet. Through MySpace, young people like myself could discover a lot of music but also connect with other musicians and creatives. It was a really exciting time because all those pre-existing barriers of the music industry were rendered meaningless, that was really refreshing.

When it started, I wasn't aware that Erased Tapes would become a label. I was just helping people put things together: I would discover musicians who were producing their own music in their bedrooms. At first, they just needed a friend who could envisage their music being heard outside their buddle and connect it with people for a chance to perform it live. But at that time, in a place like London, unless you were in a trendy indie band, it was hard to get anyone to come to your show.

We had to find our own little venues and it often was chapels, little churches or other spaces that were derelict or deserted for the most part of the 90s. It was nice to fill those natural acoustic spaces with music.
You are a leading figure in avant-garde music. Was it your intention when you started?
My main thing has always been to chase the unknown. If I feel that something has been done before, I'm not that interested. As most things have been done before, it's all about finding the areas where you put two things together that no one else has thought of putting together. What makes it exciting is that you have no control over what might happen.

You learn with every project. The reason why Erased Tapes turned into a record label is because I believed in a couple of electronic tracks by this kid named Ryan Lee West, who was recording under the name Aparatec at the time. He sent me a couple of tracks on a CDR that I was listening to on my iPod whilst driving around London on night buses. Maybe because I grew up inheriting my parents' 7″ records, I got excited about pressing this music that no one knew about, that only exists on a CDR, onto vinyl. I then would walk into record shops to present this new underground producer that way. I wouldn't say that we were overly confident, it was more a question of all or nothing. But I had to look into how to do anything: who could press these records? What do I need to do to prepare for the masters and artwork design? Where can I get 7" mailers to ship those out to people?
It was when digital and downloads were starting to become a thing, and I didn't want it to look like we were vintage fans, so with the help of a friend we found a way of programming the website so that people could also download the music with a code. But if you approached a record store with just a download code on a card, it seemed like people wouldn't see the value. So I produced a limited 7″ run, with a CDR and later on a download code sticker included inside the sleeve, and they listened to it.
Do you recall one low moment, and what drove you to continue?
It can get really lonely. When you start from scratch in a country where you don't speak the language, you don't understand the social patterns at first… It's really tough. I think part of our audience, especially in the early years, could relate to this loneliness and feeling of otherness. It's like a subconscious thing and I do believe that people can sense that through the music and the artwork.

Ólafur Arnalds was my first signing from outside of the UK, I was excited about working with someone from a place that I'd never been to before. He would be skating through the suburbs of Reykjavík at 2am due to summer solstice insomnia, it doesn't really go dark. And I found that beautiful. We had never met at that point, we were just talking over Skype or pay phone or email, there was always this kind of bizarre futuristic edge to everything. But one could say that's also been a driving force for everything we do.

I always feel most excited about something that we haven't done before. I automatically give 1000% of my energy to it. When I was in my 20s, I was pretty wild, not in being a party person – far from it – but in that I didn't really belong anywhere. That's why it was easy for me to travel, and leave my home. Maybe five years later I finally felt like I understood what I was meant to do, that I had found a purpose in life: to share beautiful sounds with more ears and I think that will never become boring.
After 16 years, what conclusions do you draw from this industry?
I feel good about it. With the label, I created a safe space for creators and a platform for things that otherwise might have remained undiscovered. And that was the right thing to do, otherwise the label wouldn't exist anymore. The music was so exciting and the people I worked with were so kind and so curious, that I truly felt like I needed to try my best to prevent this music from remaining unheard. Unconsciously, that's the true meaning behind the words erased tapes.
But the expectations were very low. It's not like I had a clear plan on how far I could take this. Not in a million years could I have dreamt up what we would achieve here… everything we did, basically from the get-go.
Why do you think Independence Is A Strength?
You can't be creative all the time. If you push yourself or your collaborators too much, you fall out of love with what you do, you get stressed about it and develop not very healthy states. That's why I never insist on sticking to a release schedule, which is already a big difference to how bigger record companies operate, who have a lot of pressure to recoup their investment as soon as possible.

I hired a few people who worked at bigger companies before and they were amazed how all of a sudden they were able to learn and do lots of different things. That's the nice thing about working at a boutique label… Because every project is different, and it should be exciting and fun. When it feels like we're just doing business as usual, that's usually when I'm on my toes as something's not clicking. Often I hear people disappointed when a record doesn't do well at radio for instance. Maybe it's just not the right channel for this kind of music. Let's do something different, rather than blaming the people that desperately tried to make it work.

It's a luxury when you work in a smaller setup really. You remain more flexible, you can react much quicker. That's definitely something that over the years I really started to appreciate. To be independent, you have to say no to a lot of things, but it allows you to define your own path, create your own space, to pass on that freedom and empower others in doing the same.
Meet our labels