International Women's Day 2023 (in music)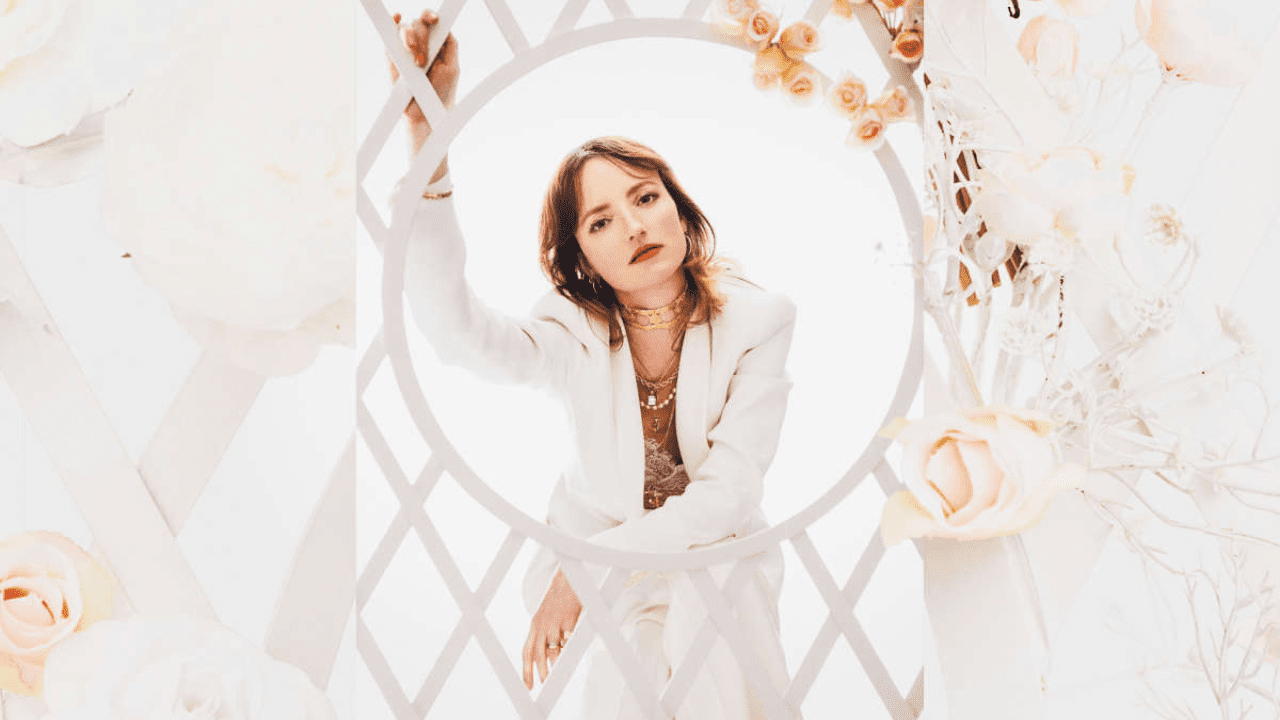 As every year, IDOL highlights the many female artists within its catalog. Listen to our playlist including Irène Drésel, Hatis Noit, GEISTE, Sabrina Bellaouel and more.

This year, the theme for International Women's Rights Day is innovation and technology for gender equality. This day of action and awareness for women's rights aims to promote an inclusive digital world.

The United Nations states that "If women are unable to access the Internet and do not feel safe online, they are unable to develop the necessary digital skills to engage in digital spaces, which diminishes their opportunities to pursue careers in science, technology, engineering, and mathematics (STEM) related fields. By 2050, 75% of jobs will be related to STEM areas."

Read more

To salute and celebrate the female artists in the catalog, we are proud to present, via a playlist, women who have shaken up the codes of the music industry. Listen to their best tracks.

Featured on the cover, Irène Drésel who just received a César for the best original music for the film, À Plein Temps by Éric Gravel. This award makes her the first female composer to be awarded at the César!
Amber Arcades – "Odd to Even" / Fire Records
Anne Paceo – "Reste un oiseau" / Jusqu'à la nuit
Bonnie Banane – "La Lune & Le Soleil" / Péché Mignon – Grand Musique Management
Charli Brix, QZB – "Thirteen" / Flexout Audio
Deena Abdelwahed – "Tawa" / InFiné
IDOL insights: meet Infiné. Read the article
Eden Samara – "The Local" / Local Action
IDOL insights: meet Local Action. Read the article
Eesah Yasuke – "Mon ciel" / Banzaï Lab
Gaye Su Akyol – "Vurgunum Ama Acelesi Yok" / Glitterbeat
GEISTE – "Ashes" / Emika Records
Grandma's Ashes – "Aside" / Nice Prod
Hania Rani – "Morning" / Gondwana Records. More about the label
Hatis Noit – "Aura" / Erased Tapes
Irène Drésel – "Vestale" / Room Records
Izo FitzRoy – "A Good Woman" / Jalapeno Records
Jasmine Myra – "Words Left Unspoken" / Gondwana Records
Julia Gjertsen – "Solregn" / Moderna Records. More about the label
Julia Jean-Baptiste – "Le désamour" / Kwaidan
KUOKO – "ALL I WANT" / Kabul Fire Records. More about the label
Leony – "Somewhere in Between" / Happy Music
Liraz – "Doone Doone" / Glitterbeat
Lucie Antunes – "LNM" / CRYBABY / InFiné
Marina Allen – "Superreality" / Fire Records
Maud Geffray – "Way Out (Nite Session)" / Pan European Recording. More about the label
Meryl – "Jack Sparrow" / Maison Caviar
Miynt – "A bite of papaya" / B3SCI Records
IDOL insights: meet B3SCI. Read the article
Raquel Martins – "Mountains" / Bridge The Gap
Sabrina Bellaouel – "Eclipse" / InFiné
Stella Talpo – "Water" / DeepMatter. More about the label
THALA – "You Had 2" / Fire Records
Vanessa Wagner – "Solitude" / InFiné
Xades – "Shaded" / Kommerz Records. More about the label
Yelle – "Top Fan" / Recreation Center