Love songs for Valentine's Day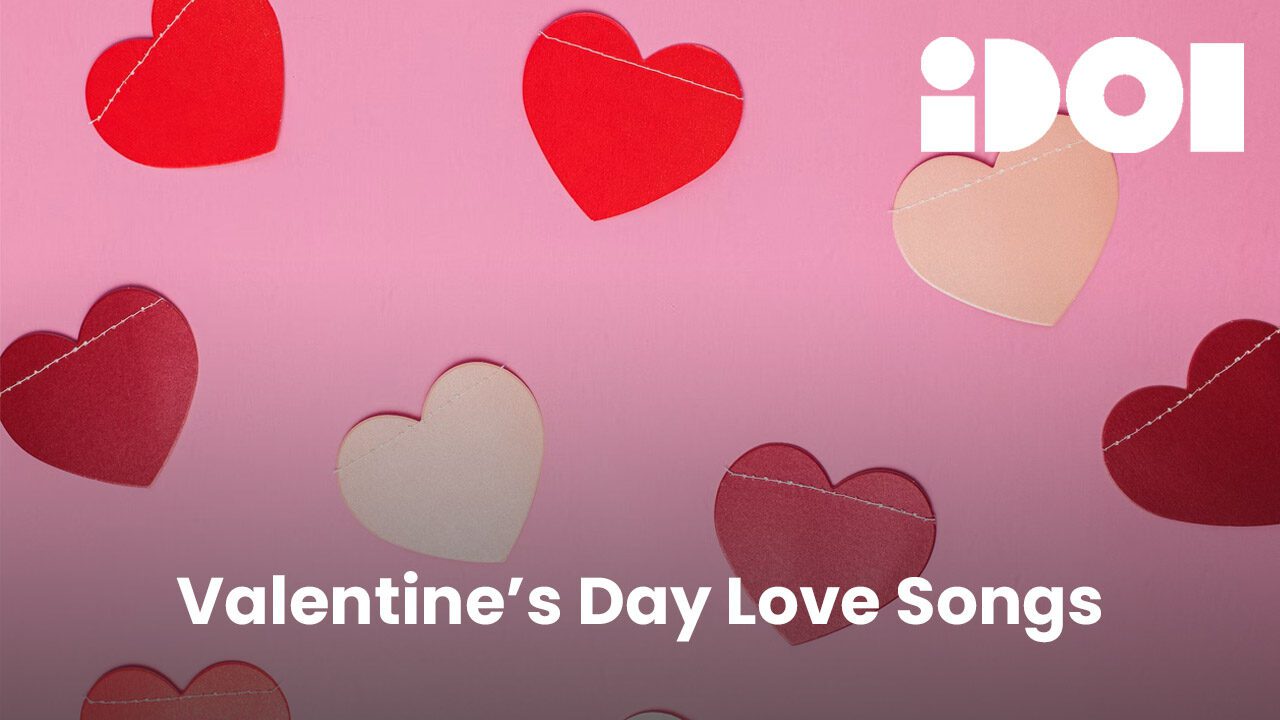 IDOL curated a playlist made of the most romantic songs for Valentine's Day, featuring some new releases and some classics from our catalog. From Ray Charles to Air and Kraak & Smaak, let the romance begin.
Once upon a time, in the XIVth century, British Catholics believed that every year, on February 14th, the birds were mating. And it seems like science never managed to break this conviction. Many centuries later, this tradition of celebrating love expanded to the entire European continent and beyond.

Some may criticize the commercial aspect of this celebration, but what is wrong with indulging yourself with a few romantic tunes on this freezing day? Alone, with friends or as a couple, take a break and enjoy some love. Because, as the psychologist Gordon Allport says, "Love received and love given comprise the best form of therapy".

Check out this playlist, curated by Amy Cimpaye, IDOL's DSP Editorial & Partnership manager.
Air – "Playground Love" / Aircheology
Alan Broadbent Trio – "I Fall in Love Too Easily" / Savant Records
Alexis HK – "Partenaire particulier" / La Familia
B-ahwe – "Be True" / Bridge The Gap
Blanco White – "Eyes Wide Open – From "North Star" / Yucatan Records
Diane Tell – "Si j'étais un homme" / Tuta Music
ELISA ERKA – "Coup de soleil" / GM Records
Fils Cara – "T'es belle" / microqlima
George Cables – "Love Is a Many Splendored Thing" / HighNote Records
Gérald Toto – "You Got Me" / No Format!
Gimme Gimme, Keiynan Lonsdale – "Better" / Havêa Records
url & Havêa Records – from 0 to 1 million streams. Read the article
Herman Dune – "Say You Love Me Too" / Yaya Tova
Houston Person, Ron Carter – "My One and Only Love" / HighNote Records
Jean Ferrat – "Aimer à perdre la raison" / Temey
Julia Jean-Baptiste – "La loterie de l'amour" / Kwaidan Records
Kraak & Smaak – "All for Love" / Boogie Angst
Livaï – "Nous deux c'est mieux <3" / LIBER RECORDS
Lomepal – "Yeux disent" / Pinéale et Grand Musique Management
Lomepal's album Jeannine is certified Diamond. Read the article
Nouvelle Vague – "In a Manner of Speaking" / Kwaidan
Petit Prince "Tendresse sur canapé" / Pain Surprises
Ray Charles – "I Can't Stop Loving You" / Tangerine Records
Let's celebrate Ray Charles' 90th birthday. Read the article
Rosina Bullen – "Lie Down My Love" / Bridge The Gap
Sacha Distel – "La belle vie" / Prosadis
Sébastien Tellier – "Love" / Record Makers
Serge Ibaka, Tayc – "LEGGO" / Ouenzé Music

Serge Ibaka hits hard with his project Art. Read the article

Tayc, Marjinal – "Ne doute pas" / IZANAMI PROD
Treasure Bloom – "Feelings, Pt. II" / Kommerz Records. More about the label.
Trudy and the Romance – "Love You Now" / B3SCI Records. Read the founder's interview.
Tryo – "Serre-moi XXV" / Salut Ô Productions

How our Audience Development team optimised Tryo's YouTube channel. Read the article

Yelle – "Je t'aime encore" / Recreation Center