IDOL Staff pick 2021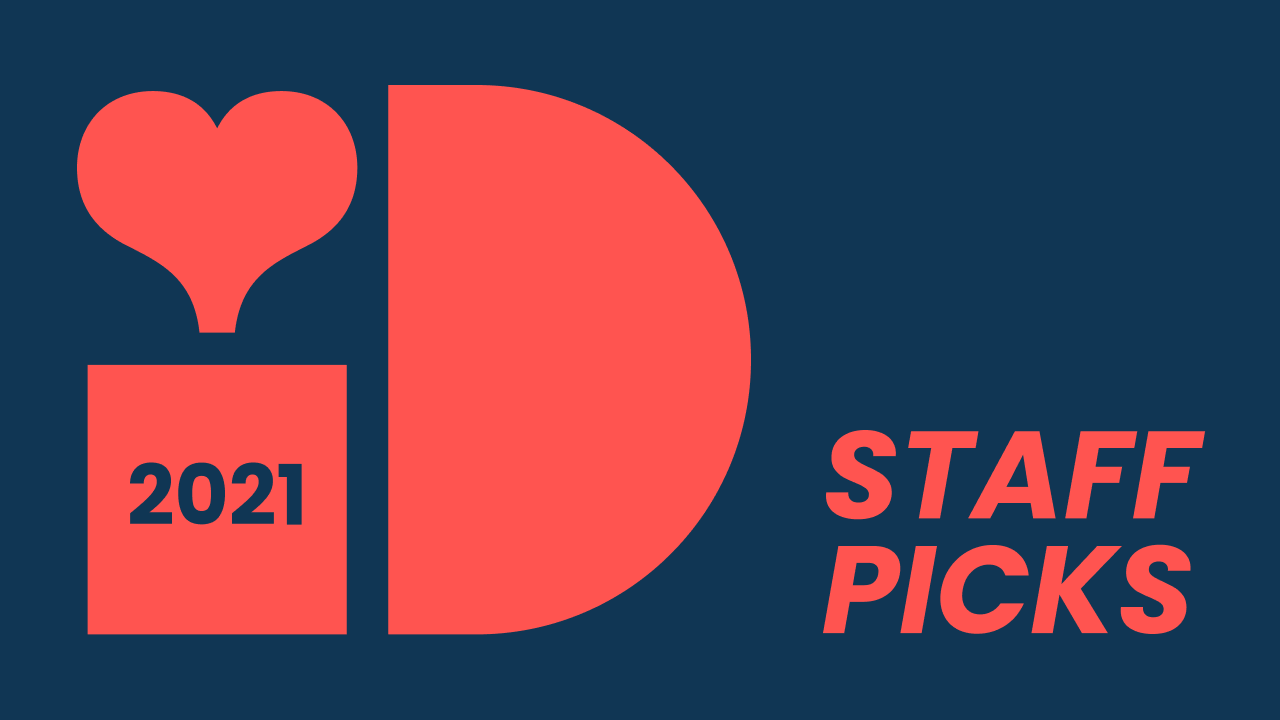 To sum up 2021, the IDOL team has put together a playlist of our favorite tracks from this year. Coming from our catalog and elsewhere, dive into IDOL's earbuds starting off with the indie supergroup Kunzite, along with Ginger Root, Portico Quartet, La Femme and L'Impératrice!

All IDOL employees worked together to create the ultimate end of year playlist. Each chose two tracks released in 2021, one from an IDOL label, and another song of their choice. Can you spot the IDOL artists?
List of artists and groups in this playlist distributed by IDOL
Altın Gün – Kısasa Kısas / Glitterbeat Records
Anonymous Depresses Dogs Club – Tuff / Havêa Records
Anthony Joseph – Maka Dimweh / Heavenly Sweetness
Armlock – April / Solitaire Recordings
Baltra – Like a Butterfly / Local Action
Bertrand Burgalat- L'homme idéal / Tricatel
Blue Wilson – Underwater Dance / Acrophase Records
Bonnie Banane feat. Ichon – Cour des Miracles / Pêché Mignon – Grand Musique Management
Bryan's Magic Tears – Excuses / Born Bad Records
Cola Boyy feat. The Avalanches – Don't Forget Your Neighborhood / Record Makers
Danakil – Monde de fous / Baco Records
DJ Suzmo – I'm Gonna Miss You / TV Showw
Doums – En Effet / Frémont & Co
Etienne de Crécy – Drunk
Fils Cara – Sous ma peau / microqlima
Flavien Berger – Labo / Pan European Recordings
Gaspar Claus – Une Foule / InFiné
Ginger Root – Loretta / Acrophase Records
HollySiz – Thank you all I'm fine / Hamburger
Jacques – La vie de tous les jours / Recherche et développement
Jazzy Bazz – Zone 19 / 3.14 Production
Khazali – Comfort / Kitsuné Music
KUNZITE – LEMON SWAYZE / Lowly
La Femme – Paradigmes / Disque Pointu
L'Impératrice – Peur des Filles / microqlima
Marc Desse – Si tu veux / Marc Desse
Marc Melià – Pulse on a E / Pan European
Michel Portal – African Wind / Label Bleu
Mischa Blanos – Innervisions (Cristi Cons Remix) / InFiné
Muzi – Fool's Love / WE.THE.BUNTU
Peter Broderick – Let It Go / Erased Tapes
Portico Quartet – Impressions / Gondwana Records
Quinn Oulton – Eye Glass / DeepMatter
Rone x Georgia – Waves of Devotion / InFiné
Serge Ibaka feat Guy2Bezbar – Rumba
Spoek Mathambo – Estrella Perdida / Tekla Records
Stormy & Tagne Small X – Médaille d'or feat / Sognare/Tana Prod
Tenderlonious – Hold Tight / 22a Music
The Irrepressibles – Let Go (Everybody Move Your Body Listen to Your Heart) – Tinlicker Remix / Of Naked Design
The Toxic Avenger – Shifted / Enchanté Records
Thylacine – Olatu / Intuitive Records
UNIIQU3 – Microdosing / Local Action
Vitalic – 14 AM / Citizen
Ylva Falk – Inner Garden (Imer6ia Remix) / Johnkôôl Records
ZULA feat. glue70 – Cleo Patra / Havêa Records