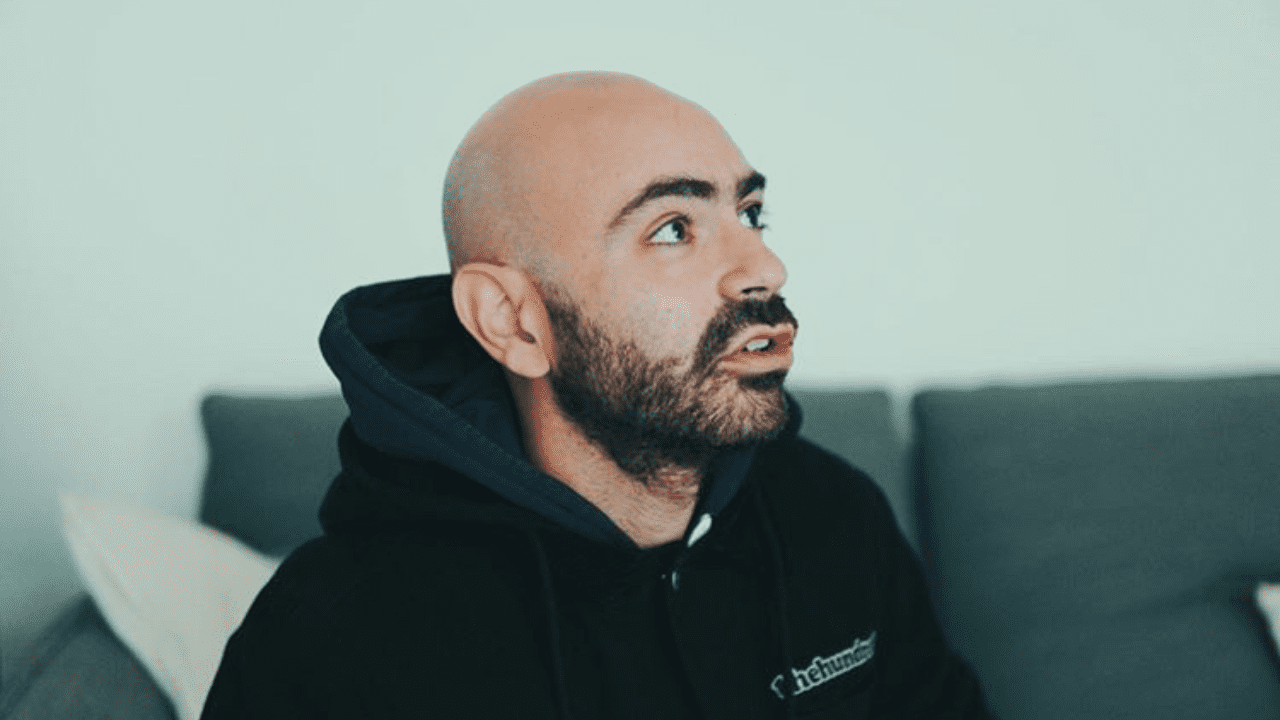 Nicolas Camillini
Job of the Month #8:
Head of A&R / Business Development
The latest episode of our Job of the Month series discovering the multiple facets of our music industry. This month, Tarafa Sahloul tells us about his job as Head of A&R/Business Development for IDOL.
Each month, IDOL presents a different job in the music industry. Actually more than a job, a person! Because behind the same job title, different individuals bring their role to life in unique ways according to their qualities, and the scope of their position in the company. Meet Tarafa Sahloul, Head of A&R/Business development for IDOL, who tells us about his daily work to find the next artists and labels for the catalogue.
What does a Head of A&R/Business Development do?
I supervise the whole A&R team at IDOL, which is spread across the different offices. I'm based in Paris, with Gautier working specifically on the French territory, then there's Marit in Germany, Roo in England, Thibaut in Johannesburg and Mike and Thomas in the US. We are in charge of new signings at IDOL: we're in the front lines to sign new labels and artists who may fit IDOL's selective criteria. It's an exciting and very specific job, both artistic and commercial.
What are the qualities required for your position?
First of all, you need to have a real artistic curiosity, with a fairly broad sense of trends. A certain rigor is also required because we have ongoing discussions with different people, sometimes spanning several years. In addition, there is an important legal aspect, as we are involved in contract negotiations. Although the legal department supports us, it is very important to have a complete understanding of these issues, with a strong attention to detail. And I would say that above all, you have to like meeting and talking to people, knowing how to adapt to different types of contacts, because that's really what we do every day.
What would be a typical day for you?
There isn't really a typical day because we are always at different stages of discussions with each of our prospects. In a day, we can have a first meeting with a label that we think is cool and at the same time work on finalizing a contract with another prospect. As we are very selective, IDOL will not chase hundreds of labels but once we have identified a label, we will try to convince them for years. There is a certain perseverance in our approach.

Besides that, the day is punctuated by sourcing, listening to music to try to find the new gem, and calls with team members abroad to help them move forward on various issues. There are also trips to festivals and trade shows, which allow us to meet prospects, discover new ones and get some inspiration on the music industry in general or on new trends.

After the prospecting phase, comes the negotiation phase, with the support of the in-house legal department. Once the contract is signed, we hand over to the operational teams: Label Management, Digital Content Operations, DSP Editorial & Partnerships, who will ensure the follow-up and daily collaboration with the label. But we remain very attentive as we have been talking to the label for months or even years, there is no question of abandoning them overnight!
What do you like about your job?
I like the social side of my job, because we deal with a wide variety of people. There are also all the interactions with the other IDOL departments, because we need to draw on the expertise of everyone.

Starting with Label Management to draw inspiration from strategies that have already proved effective in order to propose plans to prospects. Then with DSP Editorial & Partnerships, to find out about new trends on the platforms, new features… Audience Development helps us a lot to audit certain prospects, especially their YouTube channels.

The Digital Content Operations will help us with large catalog switch issues. It is often necessary to plan ahead, so we have exchanges with Amel and her team to anticipate and reassure the new labels.
Can you tell us a little about your career path?
It's a bit unusual because I started as an artist. In the 2000s, I had a rap band, Les Gourmets, which toured on the French independent scene. At that time, we were very close to the alternative hip-hop scene like La Caution or TTC. And quite quickly, we realized that we needed to structure and organize ourselves in order to remain independent, so we started a label. This label produced rap but also electro and French Variety… My group stopped in 2010, and I moved from Lyon to Paris.

So I really come from the field, even though in parallel to my artistic career, I studied law and then did a Master's degree in Artist Career Management at Lyon 2.
Why did you choose to work for IDOL?
I was in awe of IDOL before I applied. It so happens that my label was signed to IDOL, and at the time I was very interested in digital and streaming which was still in its infancy. With IDOL, we were able to come up with strategies to develop our catalog. This dynamic motivated me to keep an eye on what IDOL was doing. And then in 2011, IDOL posted an ad for a business development position. I applied and Pascal Bittard gave me my chance.
Can you tell us about a specific feature of your role? Something you do that other Heads of Business Development don't usually do?
As IDOL is a distributor and not a label, we have a lot of selection criteria. Unlike other distributors who are guided by the volume of their catalog or market share, we have always had a very selective approach – and I have been with IDOL for 11 years!

It is our independence that allows us to remain so selective. Above all, the project must speak to us and the teams artistically. In itself, artistic quality is subjective, so you also have to be able to gauge the credibility of a label, its identity… These are elements that are quite difficult to evaluate but are essential to grasp.

Another aspect to take into account is the professionalism of the teams within the labels. On the one hand, we have to preserve the IDOL teams, but beyond that, the success of a project relies a lot on the people who will work on the releases. We deal mainly with labels, but with very few artists directly. We will be all the more selective with the artist-entrepreneurs, and attentive to their professional environment.

Finally, there is data to be studied, as in stream potential, for example. For a label that is just starting out, we will estimate the potential for growth and development and what IDOL can offer in terms of service, skills and advice to help it on the right path.
Tarafa's playlist
Going further